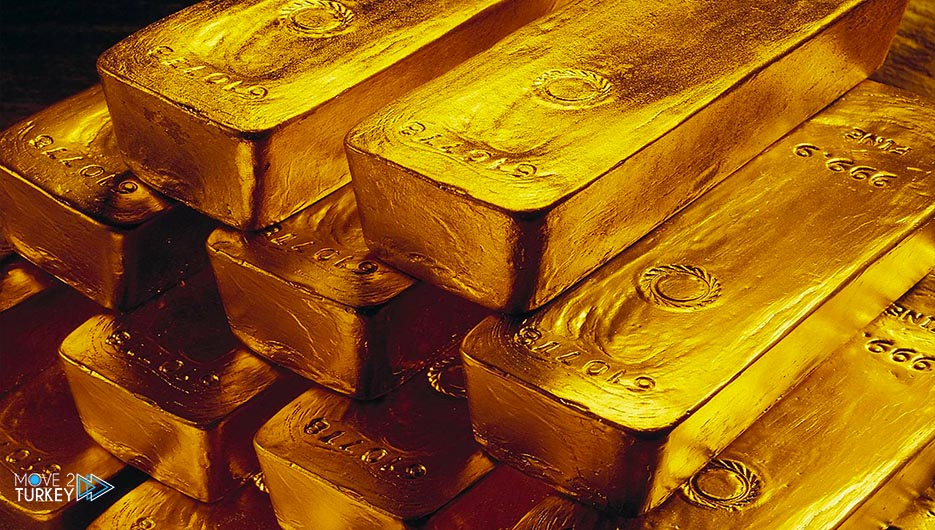 Gold prices rose while the dollar fell on Friday with the increase in inflationary pressures around the world, driven especially by the rise in energy prices.
And by 8:48 (GMT), the prices of the precious metal rose in spot transactions by more than 8 dollars, or 0.47 percent, to 1791.33 dollars an ounce.
And it increased in US futures contracts by more than $ 10, or 0.57 percent, to $ 1792.1 an ounce.
And increased the attractiveness of gold as investors turned to safe havens with rising inflation rates.
This is at a time when the world is witnessing a crisis in the energy sector that led to a jump in the prices of oil, coal, and gas alike.
In addition to the disruptions still witnessed by global supply chains due to the Corona pandemic.
On Thursday, the World Bank warned that energy prices will continue to rise in 2022 after an increase of more than 80 percent in 2021, which raised major risks in the near term with regard to global inflation.
non-yielding gold is used to preserve value, and investors prefer it when risks in other assets are high.
The yellow metal benefited from the dollar's decline, as the low dollar reduces the cost of acquiring gold for holders of other currencies.
On Friday, the dollar index, which measures the performance of the US currency against a basket of six major competing currencies, fell 0.14 percent to 93.62 points.
Gold is heading to record a weekly gain of about 1.5 percent, while the dollar is heading to record a weekly loss of about half a percentage point.
The markets are awaiting the meeting of the monetary policy committee of the Federal Reserve (the US central bank) in the first week of November.
In which it is expected that it will decide a date to start reducing the stimulus program that it has implemented since March 2020.