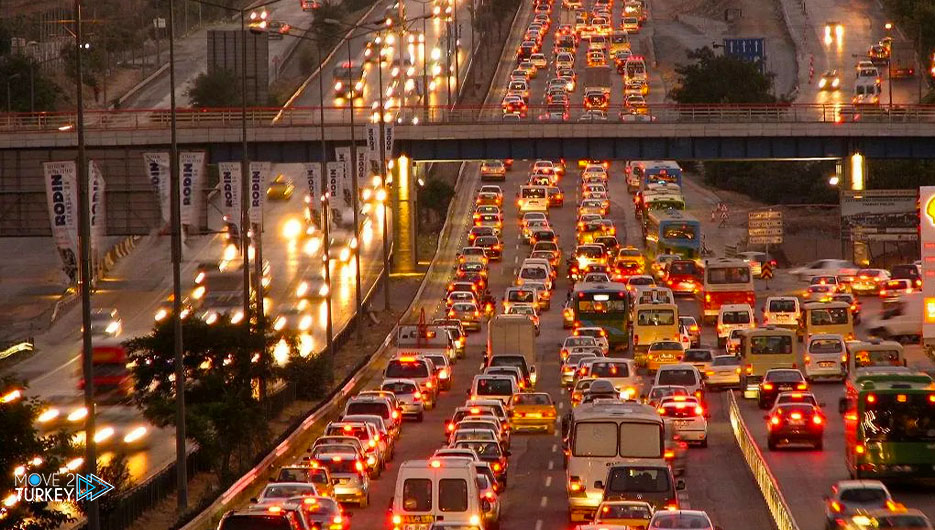 The main roads leading to Istanbul were overcrowded with citizens returning from various Turkish states following the end of the Eid al-Adha holiday.
Long queues have formed since Saturday morning at the entrances to the main highways and bridges leading to Istanbul.
Thousands of citizens began the journey back from several states to Istanbul after spending the Eid al-Adha holiday, which lasted 9 days and ends on Sunday.
The relevant authorities have taken extensive measures in all roads to ensure the safety of citizens and prevent traffic accidents.