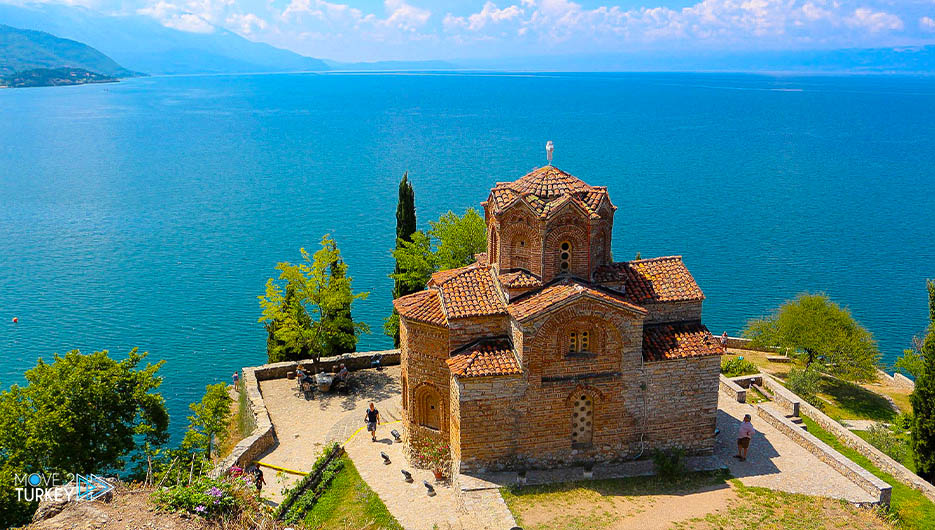 The historic Alajah Mosque stands out as one of the most prominent religious tourism destinations in North Macedonia due to the unique beauty of its architecture in the Balkans.
The mosque, located in the city of Tetovo (northwest), was built during the fifteenth century. It is also known as the Pasha Mosque and is located near the Pena River, which divides the city in two.
It is said that the two sisters, Khurshida and Mansoura, donated their dowry to build the mosque, which was called "Alajah" because of the beautiful decorations on its interior and exterior walls.
During his speech, Mustafa Tariq Koca, the official in charge of religious services at the Turkish Embassy in Skopje, said that the mosque is considered one of the most prominent Ottoman monuments in the Balkans due to its architectural style.
He added that the decorations on the walls of the historic mosque are among the most important characteristics that attract visitors to it.
He pointed out that tourists from Turkey and several countries visit the mosque to see the very rare decorations on its walls.
He explained that the mosque was damaged over time, but it was restored during the nineteenth century at the expense of an official in the Ottoman Empire.