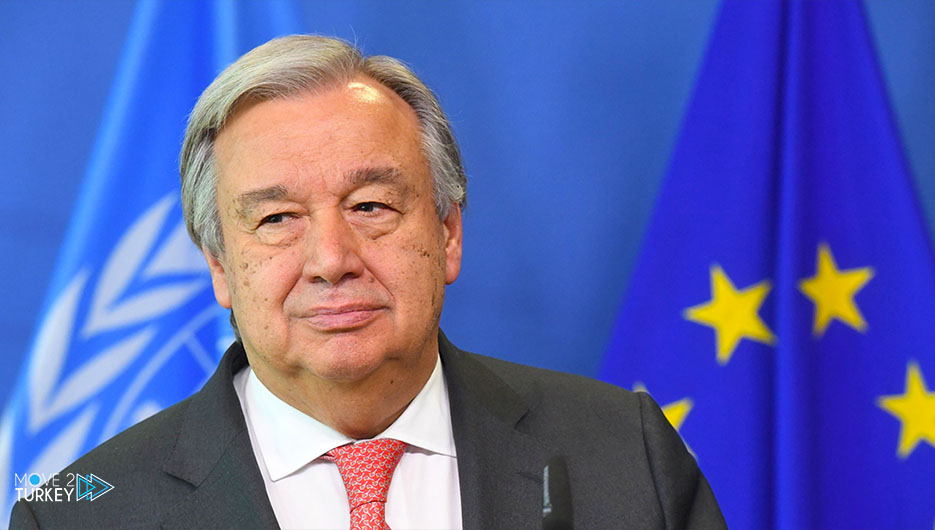 The Secretary-General of the United Nations, Antonio Guterres, welcomed the approval of the Joint Military Commission "5 5" of an action plan to remove mercenaries and foreign fighters from Libyan territory.
This was stated in a statement by the spokesman for the Secretary-General, "Stephane Dujarric" on Tuesday.
On Friday, the committee concluded its 3-day meetings in Geneva, Switzerland.
In its conclusion, it announced, "the adoption of an action plan to remove all mercenaries and foreign forces from Libyan territory gradually, balanced and synchronously", without specifying dates for it.
"The action plan (to get mercenaries and foreign fighters out of Libya) is the cornerstone of implementing the October 2020 ceasefire agreement," Dujarric said.
He praised the "prevalent unity of purpose within the 5 5 Joint Military Committee (comprising 5 members of the government and 5 from the militia of retired Major General Khalifa Haftar)."
The UN spokesman called "all Libyan and international actors to work to implement this action plan."
"I am confident that the deployment of an initial team of United Nations ceasefire monitors will contribute to creating the conditions for the successful implementation of the Action Plan," he added.
Dujarric reiterated the United Nations' firm commitment to support the Libyan people.
For years, the oil-rich country suffered from an armed conflict. With the support of Arab and Western countries and foreign fighters, including Russian "Wagner" mercenaries, Haftar's militia fought the former internationally recognized Government of National Accord.
Under the auspices of the United Nations, Libya witnessed a political breakthrough months ago. On March 16, an elected transitional authority, comprising a unity government and a presidential council, assumed its duties to lead the country to parliamentary and presidential elections on December 24.
But weeks ago, disagreements erupted over the powers and election laws between the House of Representatives on the one hand and the Supreme Council of State (parliamentary-consultative), the unity government, and the Presidential Council on the other.