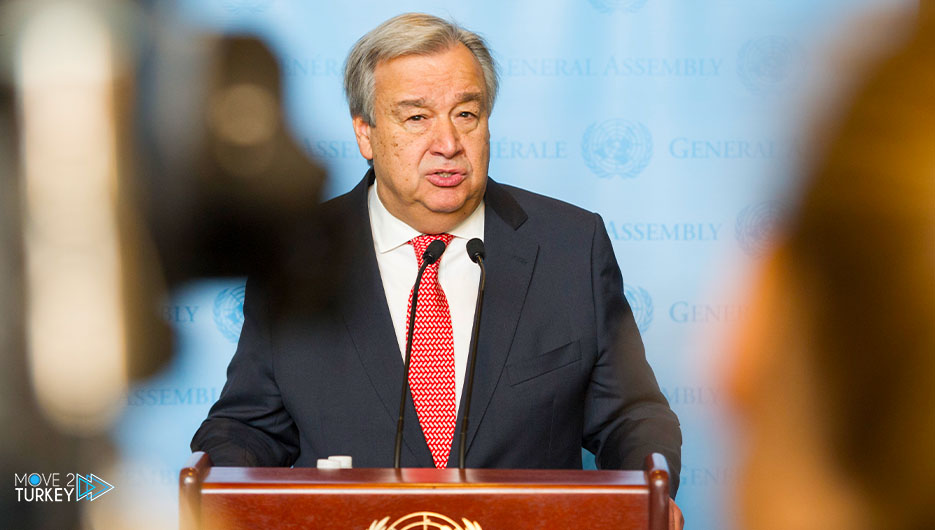 United Nations Secretary-General Antonio Guterres on Wednesday ruled out the possibility of a current ceasefire in Ukraine, and called on Russian President Vladimir Putin for "serious negotiations conducive to peace."
This came in a joint press conference held by Guterres at the headquarters of the International Organization in New York with his deputy, Amina Mohammed, and the Secretary-General of the United Nations Conference on Trade and Development (UNCTAD) Rebecca Greenspan.
The conference was held on the occasion of the release of a UN report entitled "The Global Impact of the War in Ukraine on Food, Energy and Finance Systems".
"It does not seem possible at the moment (to reach) a ceasefire, but there is a lot that can be done, such as the evacuation of civilians and guarantees of humanitarian access," Guterres said.
"We have made proposals to create mechanisms involving the Russian Federation, Ukraine, the United Nations, and eventually perhaps others, to address the humanitarian issue," he added.
What we need is for the parties to sit down together and resolve the issue of humanitarian access."
On whether he wanted to send a message, even by phone, to President Putin, Guterres said: "My message to him will be as follows:
We want to silence the guns and we want serious negotiations that lead to peace."
Guterres warned earlier Wednesday of a "three-dimensional crisis: food, energy and finance – hitting the world's most vulnerable people, countries and economies." As a result of the Russian-Ukrainian war.
36 countries depend on Russia and Ukraine for more than half of their wheat imports, including some of the world's poorest and most vulnerable countries.
On February 24, Russia launched a military attack on its neighbor Ukraine, prompting capitals and regional and international organizations to impose sanctions on Moscow.
It included multiple sectors, including diplomatic, economic, financial and sports.