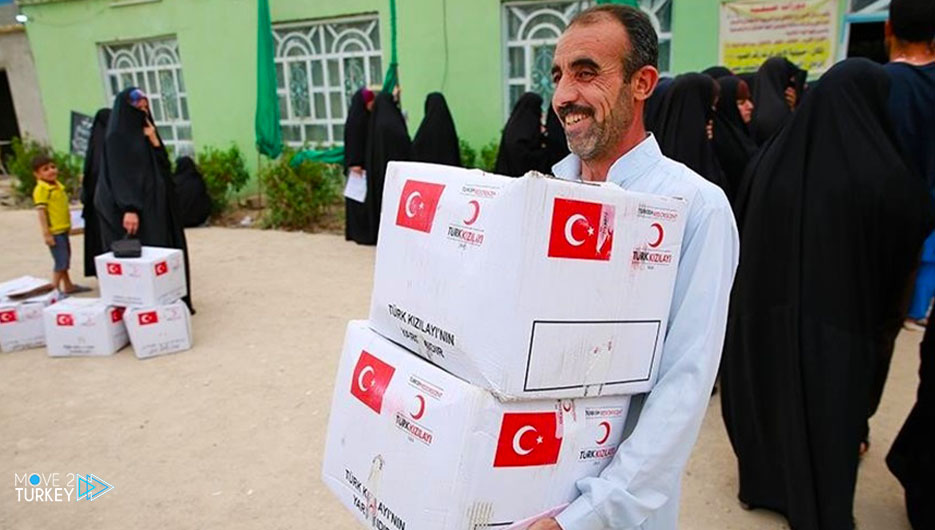 Turkish charities continue to distribute Ramadan aid and organize breakfast tables in Palestine and African countries.
The Turkish Red Crescent aims to distribute food aid to 42,000 people in the occupied Palestinian territories during the month of Ramadan, in addition to organizing a collective iftar for 12,000 people.
The famous Turkish chef Burak Ozdemir participates in the activities of the Turkish Red Crescent in Jerusalem as a volunteer.
He donated a group breakfast for 2,000 people in the courtyard of Al-Aqsa Mosque.
The Turkish Humanitarian Relief Agency (IHH) also aims to provide food aid to 22,000 people in Chad, in addition to organizing a group iftar for 500 people.
The authority said in a statement that it continues its relief work in Turkey and 57 other countries, and that it seeks to deliver its aid to 2.5 million people during the month of Ramadan.
On the other hand, the Turkish Religious Endowment, in cooperation with the Turkish Islamic Union for Religious Affairs in Germany, distributed 3,450 food aid parcels to the needy in Mali, as well as digging 9 drinking water wells.
In an interview with him, the representative of the "Turkish religion" in Mali, Furqan Taza, said that the endowment has distributed since 2013 more than 12,000 food aid parcels in Mali, in addition to drilling 40 wells since 2019.