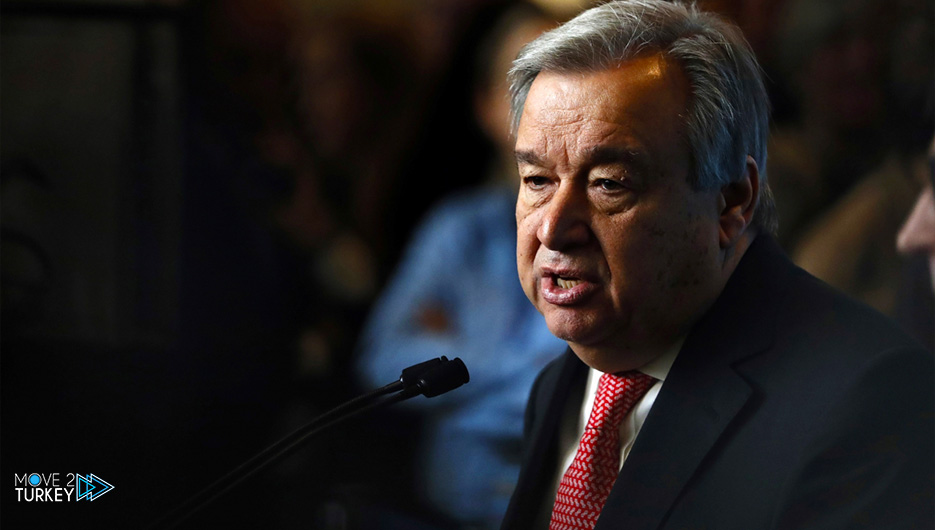 "The Afghan economy is collapsing," UN Secretary-General Antonio Guterres declared Monday.
He warned that "the whole world, not just Afghanistan, will pay a heavy price," and called for injecting liquidity to prevent collapse.
In statements to reporters at the UN headquarters in New York, Guterres said: "At the moment the economy is collapsing, banks are closing, and basic services are suspended."
"So we need to make sure that we are doing everything we can to prevent collapse and find a way to get the Afghan economy to breathe again," he added.
"I urge the world to take measures and inject liquidity into the Afghan economy to avoid such a collapse," he added.
And he added, "I strongly appeal to the Taliban to fulfill its promises to women and girls (freedom of education, work, etc.).
and also fulfill its obligations under international human rights and humanitarian law."
And in the middle of last August, the "Taliban" took control of Afghanistan in conjunction with a final stage of a US military withdrawal that was completed at the end of that month.
He warned that "if we do not act soon and help the Afghans to survive, it is not only they who will pay a heavy price but the entire world."
"The heavy price will be for more Afghans to flee their country in search of a better life," he said.
In addition to the increase in drug flows and criminal and terrorist networks, which affects not only Afghanistan but the region and the world at large.
He stressed that "it is possible to provide support to Afghanistan without violating international laws or compromising principles" in light of the "Taliban" control of the government.
He considered that "the main responsibility for finding a way back from this abyss lies with the Taliban movement."
He stated that "UN agencies and humanitarian NGOs in Afghanistan are in a race against time to provide life-saving aid.
The Taliban is cooperating with us, gradually allowing access to the required areas, providing security when needed, and the number of incidents during humanitarian operations is constantly declining."
He added that "in the month of September alone, more than 3.8 million people received food aid, 21,000 children and 10,000 women received treatment."
Also, "160,000 farmers and herders were provided with livelihoods, and 186,000 drought-affected people received water.
We have provided personal hygiene tools to about 150,000 people," Guterres said.
"The Afghan economy was fragile, and it was suffering even before the Taliban seized power," he said.
And the reason he's afloat is because of the foreign aid that's been provided over the past twenty years."