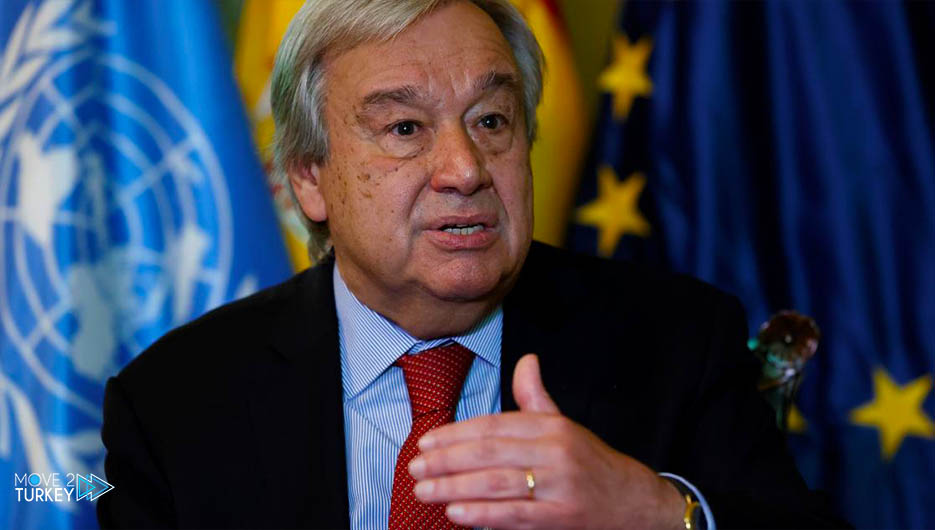 UN Secretary-General Antonio Guterres said it was absolutely necessary to have a dialogue with the Taliban at the present moment.
He stressed that "the United Nations is in constant contact with the leaders of the movement in Kabul."
This came in statements made by the Secretary-General to reporters on Friday at the United Nations Headquarters in New York.
"We are permanently engaged with the Taliban, and we believe that dialogue with the leaders of the movement is absolutely necessary at the moment," Guterres added.
He added, "This does not mean recognizing the movement, because this matter is not carried out by the United Nations Secretariat, but by the Member States and relevant bodies."
The Secretary-General expressed his hope that the UN Security Council would extend the mandate of the United Nations Mission in Afghanistan, whose mandate expires next week.
"I hope the Security Council will opt for a technical extension of the mission's mandate for a short period," he said.
This allows a clearer view of the situation, and what the role of the United Nations in this country should be in the future."
On the Lebanese issue, the Secretary-General considered the announcement of the formation of a new Lebanese government earlier today "an important and essential step."
But it is not enough, especially since there are many other issues to be resolved."
He added, "The formation of this government is an essential step to make anything else possible, and I worked in the past when I was High Commissioner for Refugees with Lebanese Prime Minister Najib Mikati to support Syrian refugees in Lebanon."
And he continued, "Today, I wish him (Mikati) to succeed in his mission, and to have the ability to reunite the Lebanese to overcome the dramatic situation that Lebanon is currently facing."
After about 13 months of the faltering formation of the Lebanese government, Friday announced from the presidential palace the signing of decrees formed by 24 ministers headed by Najib Mikati.
On July 26, the country's President, Michel Aoun, assigned Mikati to form the government to succeed the caretaker government, which resigned on August 10, 2020, after the explosion of the Beirut port.