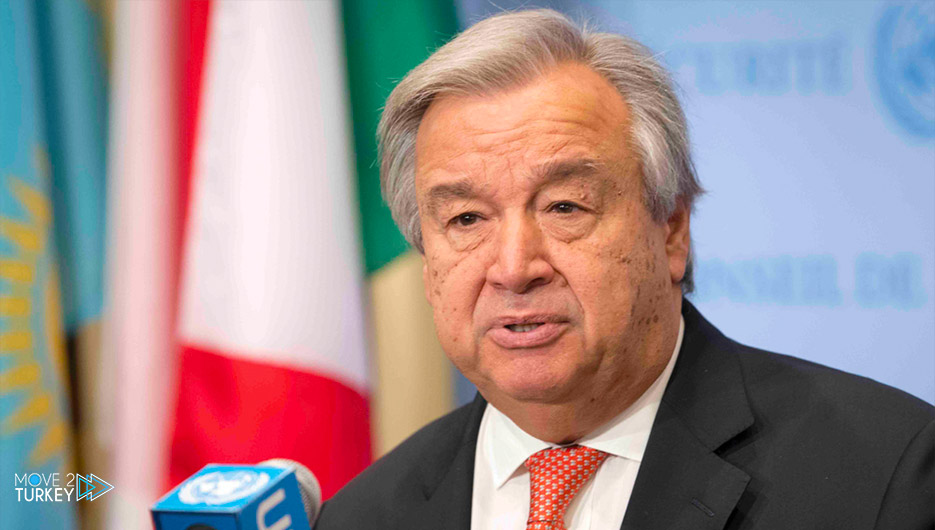 On Thursday, United Nations Secretary-General Antonio Guterres renewed his demand for the Sudanese army to immediately release all detainees, and to grant Prime Minister Abdalla Hamdok his "complete freedom."
This came in a press conference held by the Deputy Spokesman for the Secretary-General, "Farhan Haq" at the United Nations Permanent Headquarters in New York.
On Monday, the Sudanese army arrested Prime Minister Abdullah Hamdok (later released), a number of ministers, and party leaders.
Then the army chief, Abdel Fattah al-Burhan, announced the dissolution of the Sovereignty Councils and the Transitional Ministers and pledged to form an independent government of competencies.
He also declared a state of emergency, dismissing governors, and not adhering to some provisions of the constitutional document on managing the transitional period.
"The Secretary-General continues to call for the immediate and unconditional release of all detained officials," the UN spokesperson said.
Also, respect for human rights, and to return to all the transitional arrangements stipulated in the constitutional document.
He added: "The Secretary-General calls on the military and security forces to respect the right to peaceful demonstration and to refrain from violence this time."
"We continue to demand that Mr. Hamdok regain his full freedom," Haq added.
On Wednesday, the United Nations called on Al-Burhan to release Hamdok "completely", and said that "he is still under some kind of house arrest, and does not have freedom of movement."
There was no comment from the Sudanese official authorities on the accusations leveled against them by the United Nations regarding Hamdok until 18:30 (GMT).
Earlier Thursday, the UN Security Council, in a statement issued unanimously by 15 countries, expressed its "grave concern" over the "military seizure" of power in Sudan.
He called for the return of the civilian-led transitional government to work and the immediate release of all detainees.
Prior to Monday's procedures, Sudan had been living since August 21, 2019, a 53-month transitional period that ends with holding elections in early 2024.
During which power is shared by the army, civilian forces, and armed movements that signed a peace agreement with the government in 2020.