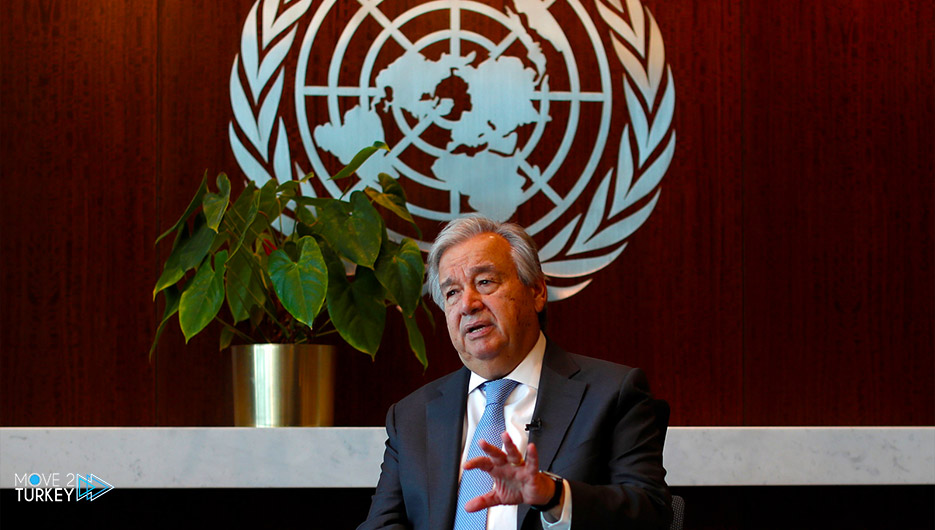 The United Nations confirmed that it's Secretary-General, Antonio Guterres, on Tuesday accepted the resignation of his special envoy to Libya, Slovakian Jan Kubis, and is looking for a replacement as soon as possible.
Earlier on Tuesday, diplomats, speaking on condition of anonymity, said Kubis submitted his resignation to Guterres on Tuesday.
They added that Kubis' departure was expected due to his refusal to move to Tripoli to work from the Libyan capital and to be satisfied with assuming his duties from European capitals.
During a press conference, Guterres' spokesman Stephane Dujarric said: "Mr. Kubis submitted his resignation to the Secretary-General, who accepted it with regret, and is working to find a replacement urgently."
And he continued, "Mr. Kubis made it clear to us that he would not leave the (UN Libya) mission immediately…
He will also provide a briefing to the members of the UN Security Council in their prescheduled session on Wednesday (on the developments in Libya).
And Dujarric added, "Mr. Kubis is perhaps the most keen not to destabilize our UN mission in Libya."
Kubis' resignation comes a month before parliamentary and presidential elections are scheduled in Libya as part of an UN-sponsored roadmap to end the conflict in the oil-rich country.
On the possibility of differences between Guterres and Kubis, Dujarric replied: "There were no disagreements, and we were not completely surprised by his presentation of such a resignation."
Libyans hope that the elections will contribute to ending an armed conflict that has plagued their country for years.
With the support of foreign mercenaries and Arab and Western countries, the militia of retired Major General Khalifa Haftar fought the former (internationally recognized) Government of National Accord.
He added, "We have a mission on the ground in Libya, and we have a team working there, and this will continue… and we are working quickly to find an alternative and to ensure continuity in the mission's leadership."
He added, "Our support for the Libyan people continues, and our technical support for the electoral process will not be affected by this resignation."
Dujarric refused to specify a specific day for the entry into force of Kubis' resignation and refused to talk about the reasons for his resignation.
In early February 2021, Kubis assumed his position as UN envoy to Libya, succeeding Nikolai Mladenov, who announced at the end of last December his apology for "family reasons."