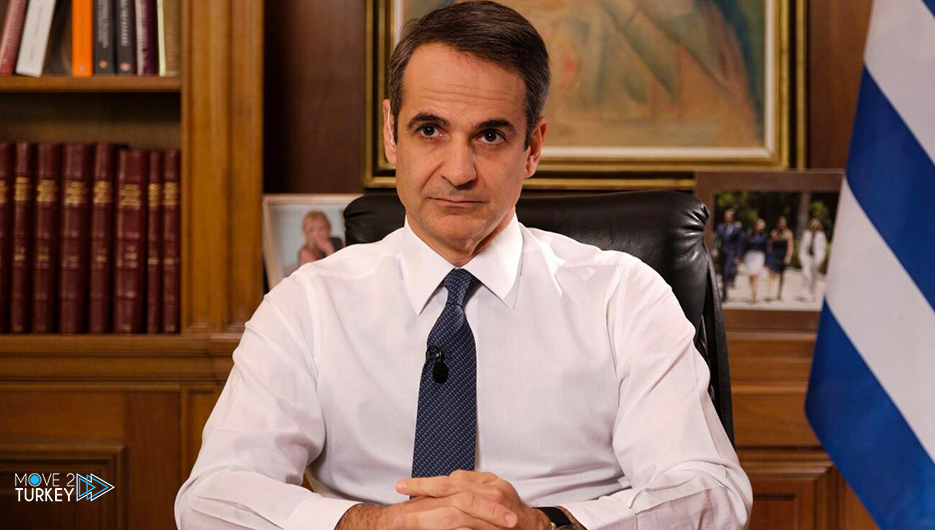 Greek Prime Minister Kyriakos Mitsotakis said Sunday that his country is open to dialogue with Turkey at any time.
This came in a press conference on the sidelines of Thessaloniki International Fair, where he evaluated his government's economic performance the previous year and revealed the economic plan for the next year.
Mitsotakis claimed that Turkey escalated tension with his country as it entered the election period and tried to portray Greece as carrying out hostile actions.
He continued, "No one abroad believes that the Greek islands pose a threat to Turkey, especially when Turkish President (Recep Tayyip Erdogan) questions Greece's sovereignty over the islands. On the contrary, there are many who believe that Turkey poses a threat to our islands."
He added that Greece will continue to adhere to the alliances it has established and to strengthen its armed forces, noting that "Athens always wants the channels of communication with Ankara to be open."
And he added, "I have not closed the door to dialogue with President Erdogan. I am always open to meeting Erdogan and I believe that we will have the opportunity to meet again."
He referred to the possibility of inviting Turkey to attend the meeting of the "European Political Group" to be held in Prague in October, stressing that he would not oppose this invitation.
He expressed his belief that there would not be an armed conflict between his country and Turkey, adding: "Ankara realizes our deterrent power," he said.