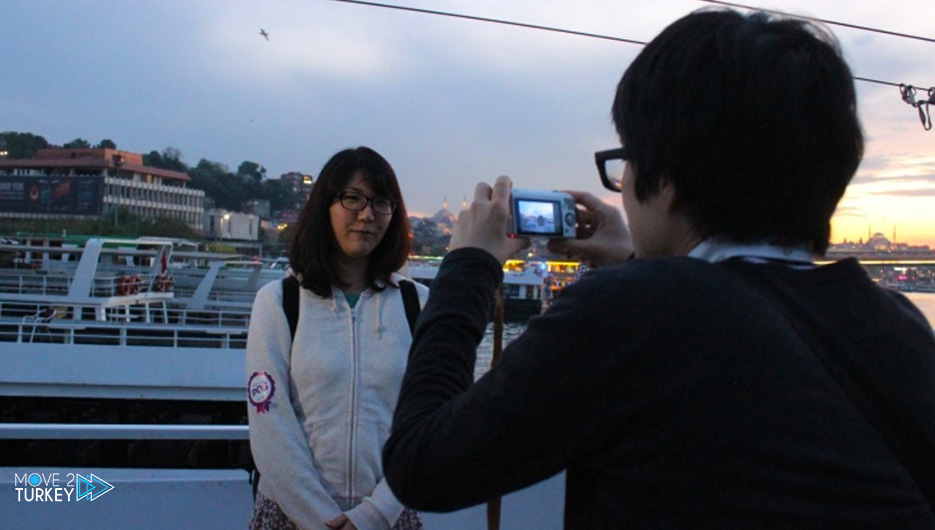 As part of the "Tour Istanbul" project, which Turkish Airlines provides for international transit passengers, travelers learned about Istanbul's historical and cultural landmarks through a free tour of the Bosphorus.
The travelers participated in a two-hour boat tour, during which they saw the beauty of Istanbul and took souvenir photos.
Gianluca Bezzoni, who is traveling on Turkish Airlines from South Africa to Sicily, expressed his happiness at seeing the stunning scenery in Istanbul.
He added, "I am lucky because I participated in this Bosphorus tour. I saw the beauty of Istanbul and its historical monuments. I will definitely return to Turkey to visit these places and see them in more detail."
At the end of the tour, the passengers were transferred by bus to Istanbul Airport to complete their trips.
On July 4, Turkish Airlines resumed free tours for international transit passengers, whose waiting times for their next flights at Istanbul Airport range between 6 and 24 hours, after stopping in 2020 due to the Corona pandemic.
The tours start from Istanbul Airport, where travelers visit the historical places in the city, accompanied by tour guides, and then are returned to the airport.
The tours are organized taking into account the transit passengers' flight times.