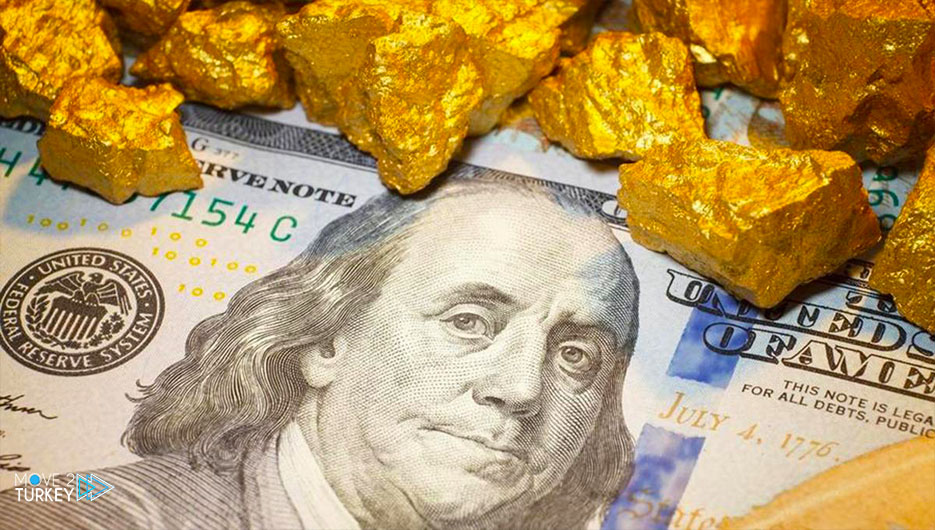 Spot gold prices fell in the morning trading on Wednesday, in conjunction with the decline of the US dollar index to its lowest level in nearly three weeks.
The decline in the dollar, which fell by 0.38 percent to the level of 93.6 in early trading today, means that the cost of buying yellow metal has become lower for holders of other currencies.
And by 08:32 (GMT), the price of spot gold contracts rose by 1.01 percent, or 17.88 dollars, to record the price per ounce of 1782.8%.
Gold contracts regained some of the gains they made at the end of last week's trading.
But it is still far from the $1800 level that analysts had expected this month.
Gold is also receiving support from data showing record increases in inflation rates around the world, driven by high energy prices and confusion in supply chains.