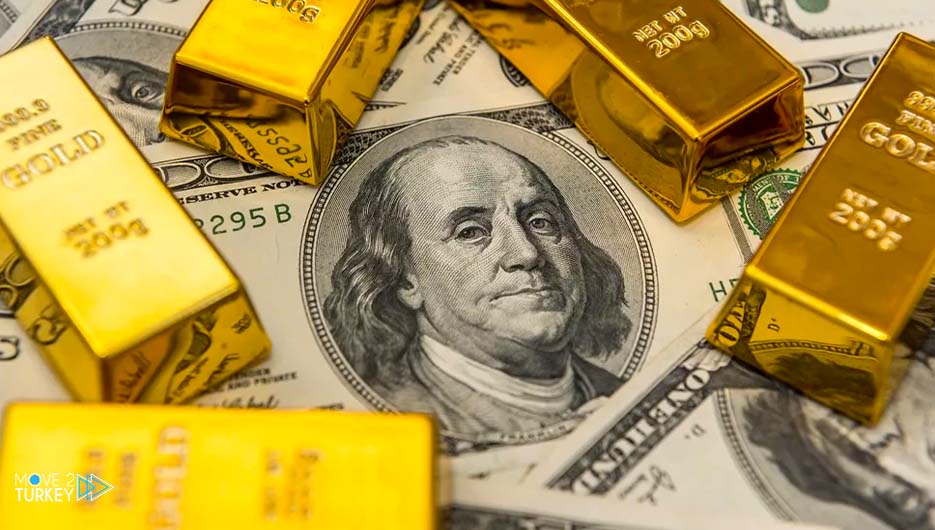 Spot gold prices jumped in trading on Wednesday to 2027 dollars an ounce, approaching the peak of its historical prices, which it achieved in the year 2020, by 2073 dollars.
The rise comes amid increased demand for the yellow metal by investors who have reassessed the risks associated with the banking crisis and high inflation rates.
And Tuesday, US data showed that the labor market in the United States is witnessing a significant slowdown, which portends the possibility of a moderate recession and the suspension of interest rate increases.
Later today, the ADP Non-Farm Payrolls report is the Fed's favorite measure of new payrolls.
In the middle of today's session, Wednesday, the spot price of gold rose by 0.50 percent, or $ 20, to $ 2027 an ounce.
The highest historical price of gold was recorded during the year 2020, when the price of an ounce reached $ 2073, according to historical data for the yellow metal.
Gold is a store of value and is used as a hedge against inflation and a safe haven in times of geopolitical crises and economic and financial turmoil.