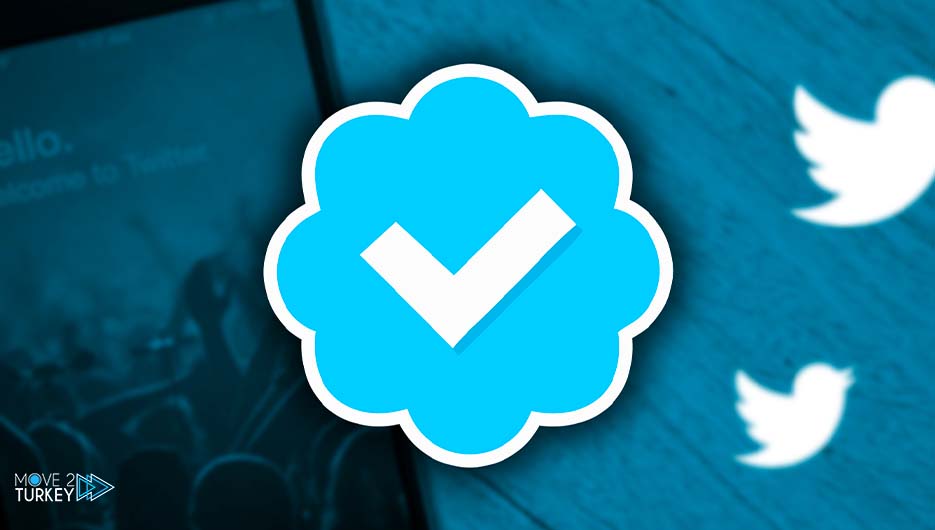 The White House and a large number of celebrities and media outlets around the world refused to pay Twitter to obtain the account verification mark next to their name on the popular social networking platform.
The blue mark is a symbol for verifying the accounts of personalities and institutions on Twitter, but it began to gradually disappear from the accounts, starting in early April, and it will only become available to those who pay an estimated $8 per month.
And the Twitter administration announced a few days ago that it would start phasing out the "old verification program" and removing some "old verification tags" starting from the first of April.
Since its launch in 2009, this blue mark affixed next to the profile name has been one of the basic signs on Twitter, as it was flocked to by account holders wishing to document it, allowing the platform to become a safe forum for stars, politicians, organizations, and journalists.
Dubbed "Twitter Blue" by billionaire CEO Elon Musk, the premium subscription plan allows users, in addition to documentation, to post longer tweets and videos, as well as edit tweets and other exclusive features.
But a number of users, including some with millions of followers, said they would not pay for the new service.
At the forefront of the naysayers was the White House, which confirmed on March 31 that it would not pay for the blue verification badge.
And the White House told its employees in an e-mail that it would not pay for subscribing to the Twitter Blue service, and if they wanted to keep the signs of their verified accounts, they would have to pay for that, according to what Axios confirmed.
Also, NBA star LeBron James said he would not pay Elon Musk for the blue tag.
American football player Michael Thomas also said that he no longer wanted "that blue flag in any way".
In turn, the American actor, Jack Black, refused to pay for the blue certification mark, saying that "it is not a good thing to pay for it."
Canadian actor William Shatner also indicated that he would not pay for the certification mark.
Likewise, American singer and actress Dionne Warwick expressed similar dissatisfaction and said, "I don't pay for a blue badge, this money I can use to get an extra cup of my coffee."
CNN journalist Larry Madow joined the list of celebrities who lost the authentication tag that accompanied their Twitter account and refuse to pay for its return.
He said, addressing Twitter: "I have no plans to pay for the (Twitter Blue) service at this time, and the same applies to CNN."
He pointed out that Twitter had informed him that his blue verification mark would "disappear soon", after 12 years of its existence on the interface of his account.
Madoo warned that this new policy "will make anyone able to create an account in his name and obtain an authentication code only by paying $8."
Well-known media outlets such as The New York Times, Los Angeles Times, Washington Post, Buzzfeed, Politico, and Fox joined the list of those refusing to pay for Twitter Blue.
Last November, Twitter Blue experienced a chaotic initial launch as people began impersonating major brands and celebrities, paying for blue tick badges in order to make them look authentic, and many pretending to be Musk himself.
This forced Twitter to pause the feature after less than a week before relaunching it the following month.
In a deal with controversy for months, Musk completed, on October 28, 2022, the acquisition of Twitter for $ 44 billion, after which the company witnessed fundamental changes, especially in terms of management.