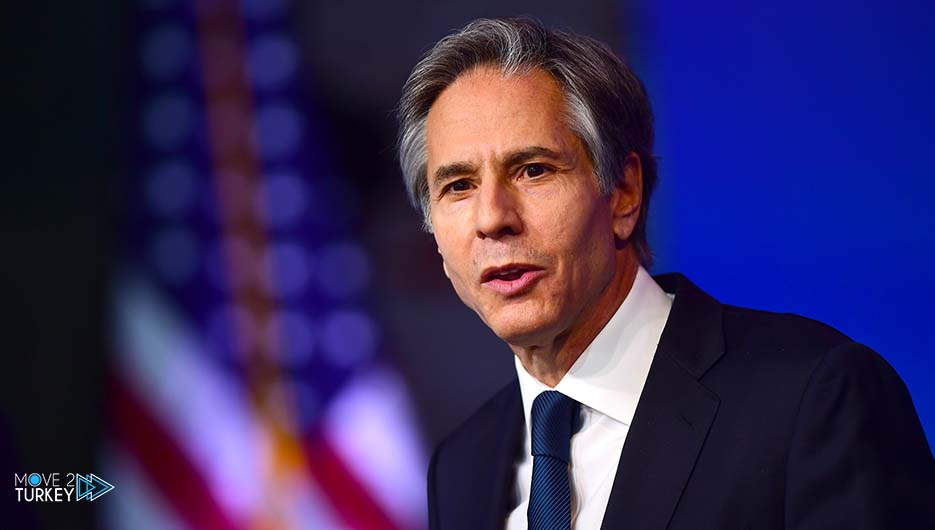 On Wednesday, US Secretary of State Anthony Blinken reiterated that NATO does not seek conflict with Russia.
This came in a press conference held at NATO headquarters in the Belgian capital, Brussels, following the official announcement yesterday of Finland's accession to the military alliance.
He said, "NATO does not seek to engage in a conflict with Russia, but it is a defensive alliance, and Russia must think before any aggression against the alliance."
He stressed that NATO and the United States "will continue to support Ukraine as long as it continues to defend its independence."
He noted that Ukraine was preparing a "counter-attack to regain its territory."
In the context, Blinken noted his country's support for diplomatic efforts aimed at achieving "a just peace that respects the United Nations Charter and the territorial integrity of Ukraine."
On the other hand, Blinken called on Russia to release the American Wall Street Journal reporter, Ivan Gershkovitch, who was detained by Moscow last week on charges of espionage.
He said he had no doubt that Russia detained him "wrongly and unjustly".
He explained that there is no greater priority for Washington "than securing the safety of American citizens around the world, including those who are unjustly detained."
Blinken's remarks at NATO headquarters about the American reporter came just days after he directly urged his Russian counterpart Sergey Lavrov to immediately release Gershkovitch, as well as another imprisoned American named Paul Whelan.
Blinken made his request to Lavrov in a rare phone call between them since the beginning of the Russian war against Ukraine in February 2022.
It is worth noting that when the US government officially classifies an "unjustly detained US citizen," it transfers supervision of his case to a specialized department in the State Department called the Office of the Special Presidential Envoy for Hostage Affairs, whose work is focused on negotiating the release of prisoners.