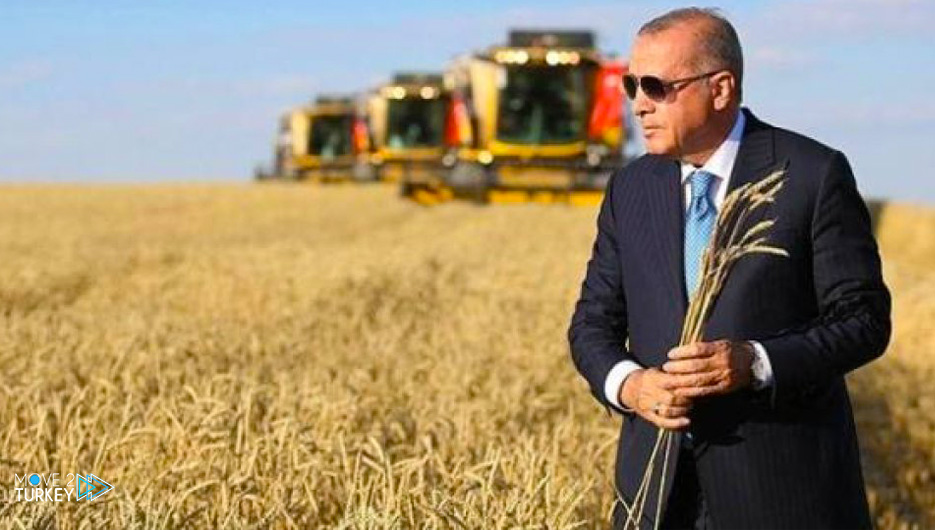 Former Pentagon Undersecretary Dov S. Zakhim said that Turkish President Recep Tayyip Erdogan deserves to be nominated for the Nobel Peace Prize for his role in concluding the grain shipment agreement from Ukraine.
This came in an article for the newspaper "The Hill" entitled "The victory of the Turkish president," in which he referred to Erdogan's policies in the Ukrainian grain and immigration files.
He noted that President Erdogan was able to broker the agreement between Moscow and Kiev that would allow Ukrainian grain to be shipped through the Black Sea despite his seemingly "very confusing" foreign policy.
He pointed to the high food prices in the world due to the Russian-Ukrainian war, and the inability to ship large quantities of Ukrainian grain due to Russian obstacles.
He pointed out that millions of people faced the threat of starvation, which could have led to a new mass migration towards Europe.
He noted that the agreement concluded in Istanbul would also allow Russia to export food and fertilizers.
He stressed that "there is no doubt that this agreement is a great victory for the Turkish president."
He noted that President Erdogan made this agreement possible by maintaining good relations with warring Russia and Ukraine.
He added that President Erdoğan at least deserves to be nominated for the Nobel Peace Prize.
On July 22, under the patronage of President Recep Tayyip Erdogan and United Nations Secretary-General Antonio Guterres, a signing ceremony took place in Istanbul for the "Document on the Initiative for the Safe Shipping of Grain and Foodstuffs from Ukrainian Ports" between Turkey, Russia, Ukraine and the United Nations.
The agreement guarantees securing exports of grain stuck in the Ukrainian ports on the Black Sea (Eastern Europe) to the world.