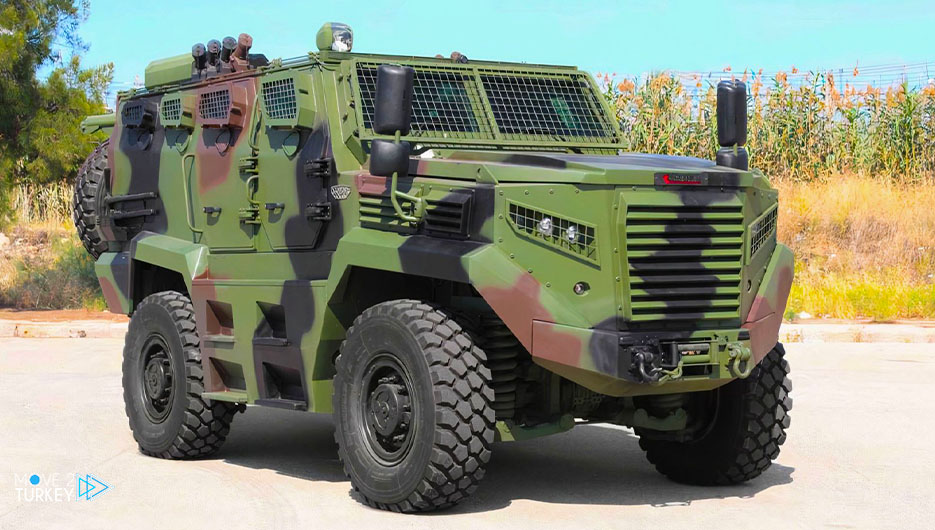 Three Turkish companies specialized in manufacturing advanced, modern-generation armored vehicles are competing for the country's armed forces.
This comes within the framework of a project to manufacture light armored combat vehicles.
In this context, the leading Turkish companies "FNSS", "OTOKAR" and "BMC" began to display their products of four-wheel drive armored vehicles during the International Defense Industry Fair in Istanbul.
"The project to manufacture a modern generation of light armored combat vehicles" is currently in the process of receiving tenders, said Nael Akourt, general manager of "FNSS" Defense Industries.
He added that the proposed vehicles are currently being tested before the start of the tender.
He explained that the initial tests include measuring the degree of resistance of vehicles to mines and explosives, in addition to ballistic resistance tests.
Akort stressed the importance and enormity of the project, pointing out that it would be the pinnacle of the design and manufacture of armored vehicles in Turkey.
He stated that the competing companies are keen to meet all the requirements of the Turkish market with regard to light armored fighting vehicles.