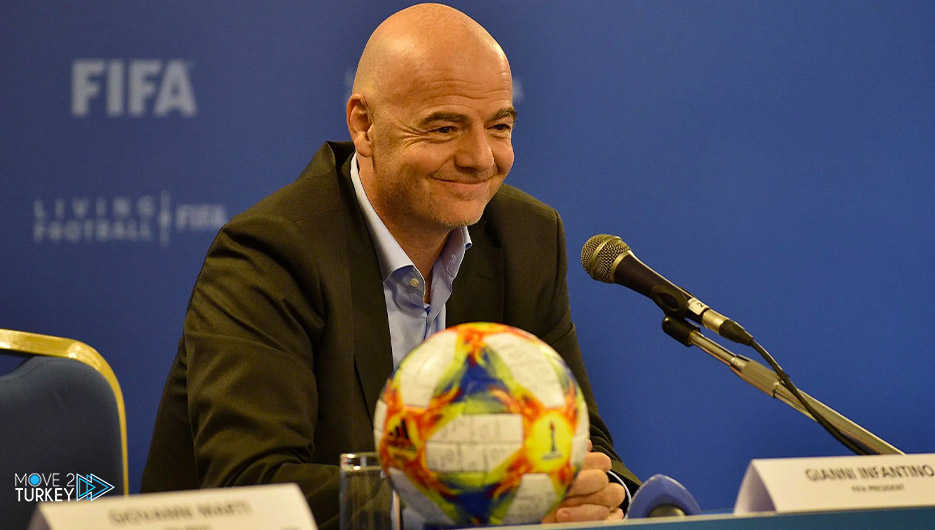 FIFA President Gianni Infantino said on Sunday that the 2022 World Cup in Qatar will be the best ever.
This came during his speech within the activities of the fifth edition of the Empowerment Forum organized by the Supreme Committee for Delivery and Legacy (government) in Doha under the slogan "Championship for All".
Infantino added that "the eight World Cup stadiums were built to the highest standards to ensure easy access and unobstructed viewing."
Qatar will host the tournament from November 20 to December 18, the first in an Arab country and in the Middle East.
And Infantino added, "The 2022 World Cup in Qatar will be the most accessible of the World Cup tournaments (since 1930) organized by FIFA."
He pointed out that "more than 6,500 volunteers have been trained to deal with people with disabilities."
The Empowerment Forum is concerned with involving people with special needs in a championship and creating a sustainable legacy for them.
Through this initiative, football fans, blind and visually impaired, will be able to experience the opening and closing ceremonies of the tournament through audio description services that are being used for the first time, according to the organizers.
Hussein Al-Zawadi, Secretary-General of the Supreme Committee for Delivery and Legacy (responsible for the tournament's infrastructure), said: "In two weeks from now, we will see the efforts of the Forum, which contributed to making all World Cup facilities accessible to all."
And he added, "The commitment to empowering people with disabilities to access and enjoy all the facilities of the tournament has been at the heart of our work since the beginning of planning for the tournament, not only during the World Cup period, but we wanted to extend this legacy to future generations."
He explained, "Besides the material legacy of the championship, there is a moral legacy that we will touch as a result of these efforts in the various health and educational sectors and in the work environment to empower people with disabilities. We have succeeded in meeting the required standards, and we have even improved and modified them to become the best it can be."