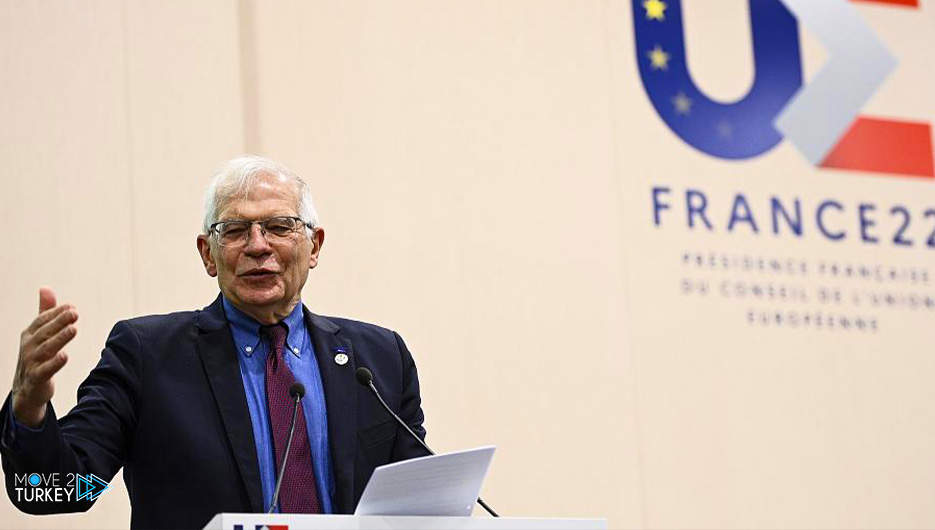 On Wednesday, the Council of Europe announced the adoption of a new package of sanctions against Russia by the European Union.
This is in response to its recognition of two separatist regions in eastern Ukraine and for sending troops to the territory of this country.
The Council of Europe said in a statement that the member states of the Council have formally approved a new package of sanctions against Russia.
The new sanctions come with restrictive measures imposed on 351 members of the Russian State Duma for their approval of their country's recognition of the independence of two breakaway regions from Ukraine.
Sanctions were also imposed on 27 prominent Russian figures and institutions "contributing to the destabilization of Ukraine or threatening the territorial integrity, sovereignty and independence of Ukraine."
According to the sanctions, these personalities will be prevented from entering European lands, the assets of individuals and institutions covered by the sanctions will be frozen, and their financing from Europe will be prohibited.
The sanctions also ban imports into Europe from the breakaway regions of Donetsk and Luhansk.
Besides the implementation of financial restrictions against Russia, the prohibition of financing the Russian Federation, its government and its central bank.
The access of the Russian state and government to capital, financial markets and services in the European Union will also be restricted.
The Ukrainian-Russian crisis intensified following the announcement by Russian President Vladimir Putin, on Monday evening, that his country officially recognized the independence of the Donetsk and Lugansk regions from Ukraine.
which were under the control of pro-Moscow separatists amid widespread international disapproval.
Western countries considered Moscow's recognition of the independence of Donetsk and Luhansk as "the actual beginning of the Russian war against Ukraine."