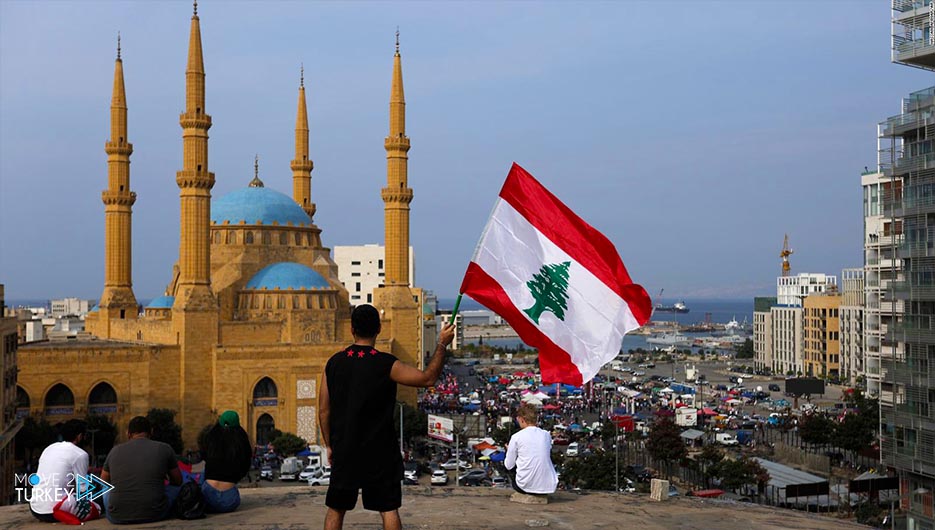 On Thursday, the European Union warned of the collapse of Lebanon if the formation of the government was not expedited to get the Arab country out of its current crisis.
This came in a message conveyed by the European Union Ambassador to Lebanon, Ralph Tarraf, from the High Representative for Foreign and Security Policy, Josep Borrell, to Lebanese President Michel Aoun.
According to a statement by the Lebanese presidency, Borrell called for "the formation of a Lebanese government as soon as possible, and the rapid implementation of the necessary measures and reforms to get the country out of its current crisis."
He confirmed the possibility of discussing the European Union's provision of a new aid package after the formation of the government, saying that "Lebanon is collapsing and the danger of social unrest and instability is increasing."
He added: "The Lebanese President and Prime Minister-designate Najib Mikati must agree to form an emergency government for the sake of the people."
Earlier on Thursday, Aoun met with Ambassador Tarraf at the presidential palace east of Beirut to discuss developments in the country.
In a statement to reporters after the meeting, Tarraf said: "The European Union is deeply concerned about the rapid deterioration of the economic, financial, security and social crisis in Lebanon."
He explained: "Once the government is formed, the European Union will re-launch negotiations on partnership priorities with Lebanon.
We will consider a new financial aid package, ready to support the electoral process in 2022."
On July 26, the Lebanese President assigned Mikati to form a new government to replace the current caretaker government, which resigned 6 days after the explosion of the port of Beirut on August 4, 2020.
This assignment was preceded by the apology of the leader of the "Future Movement", Saad Hariri, for forming a government in mid-July, 9 months after his assignment due to a lack of agreement with Aoun.
The delay in forming a government worsens the situation in a country that has been suffering since late 2019 the worst economic crisis in its history.
This led to a financial and livelihood collapse, rising poverty rates, and a scarcity of fuel, medicine, and basic commodities.