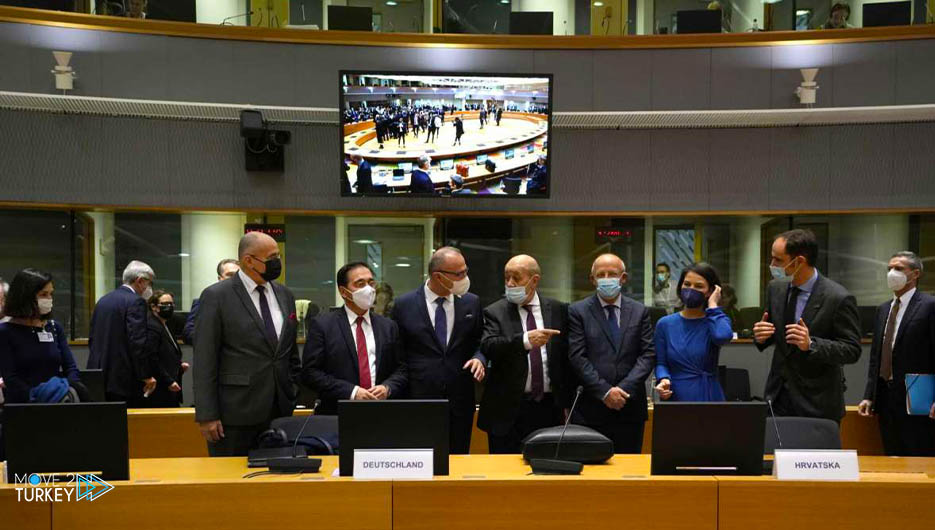 On Tuesday, the Council of the European Union announced sanctions against Russia's Wagner Group and associated individuals and institutions for grave human rights violations.
The council said in a statement posted on its website that it imposed today a set of strict measures against the Russian Wagner Group (military mercenaries), along with 8 individuals and 3 associated entities.
The statement added that Wagner recruited, trained, and sent special military personnel to conflict areas around the world.
To fuel violence, loot natural resources, and intimidate civilians in violation of international law, including international human rights law.
He stated that individuals on the EU sanctions list "are involved in serious human rights violations.
Including torture, extrajudicial killings, indiscriminate executions and killings, and destabilizing activities in some of the countries in which they are active.
Including Libya, Syria, Ukraine (Donbass), and the Central African Republic.
The Council of the European Union clarified in the statement that the aim of today's decision is to limit the subversive activities of the Wagner Group.
With the European Union's strong determination to protect its interests and values ​​in its neighborhood and beyond, and to take concrete action against those who threaten international peace and security.
He also pointed out that the sanctions he imposed today came within the framework of 4 different sanctions regimes: The European Union's global human rights sanctions regime.
As well as the sanctions regimes related to the situation in Libya and Syria, as well as actions that undermine the territorial integrity of Ukraine.
Under the sanctions decision, the assets of the targeted individuals and entities in the European Union will now be frozen.
They will be subject to a travel ban to the EU, and EU persons and companies are prohibited from providing funds directly or indirectly to those on the sanctions list.
The Council of the European Union has published the names of the persons and entities included in the sanctions on its website.