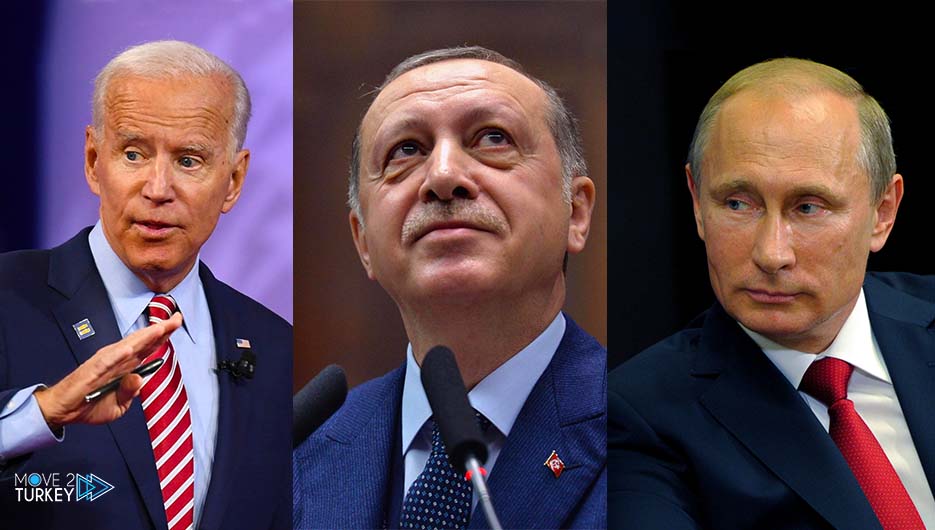 Tensions between Russia and the United States have escalated in recent days after a controversial interview with US President Joe Biden and his insult to Russian President Vladimir Putin.
Biden, in an interview Tuesday this week with ABC network, said he believed Putin was a "Murderer" and warned that the Russian president will have to pay a heavy price if Moscow proves its participation in the 2020 US presidential election.
Today (Friday), Erdogan called Biden's statements "unacceptable" and described Putin's response to Biden's insults as "subtle and graceful."
The president told reporters after Friday prayers: "Mr. Biden's statements about Putin are not part of the president's dignity".
"Mr. Putin did what was necessary with a very smart and careful response."
In an interview with Russian television yesterday (Thursday), Putin responded to Biden's insults by saying that anyone who speaks badly returns himself and challenged Biden to a live TV interview with him.
However, the rejection came from White House spokesman Jane Saki yesterday, on the pretext that the US President was busy with other things and did not have time.
Tensions between Russia and the United States have escalated over the years over several issues, including developments in Ukraine and allegations of interference in the US presidential elections, as Washington imposed a number of sanctions on Moscow.
Recently, the US National Intelligence Council released a report without providing any evidence accusing Russia of trying to interfere in the 2020 US presidential election.
The American accusation has been leveled repeatedly, as officials from Russia have repeatedly denied any interference in the internal affairs of other countries, describing the allegations as unfounded.