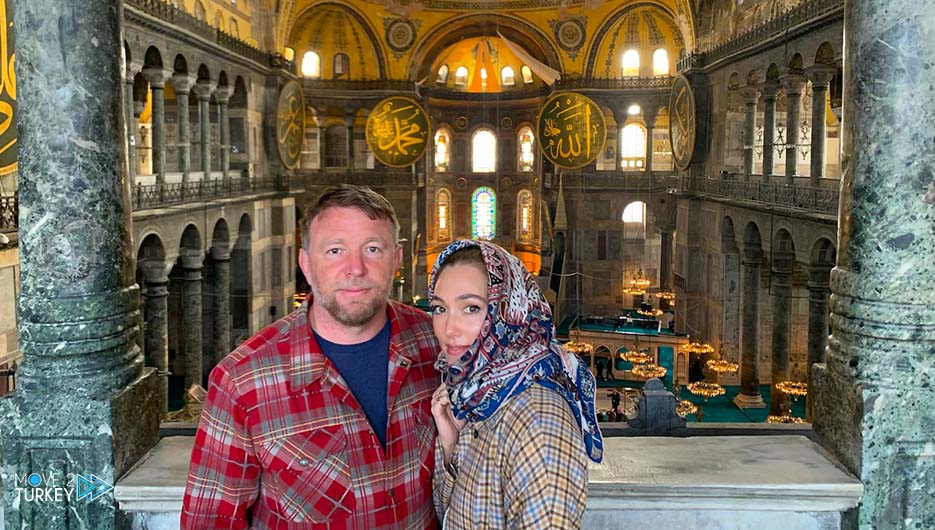 In his Twitter video, British director Guy Ritchie praised Turkey as something of a revelation: beautiful food, country, hotels and people. After two months of filming, I would like to shoot all of my films here.
Where Richie loved ancient civilization and historical sites and emphasized that "Turkey is completely modern, but it also has the charm of ancient civilizations as well."
He said that filming "Five Eyes" in Antalya was a great "inspiration".
Richie also said that the thousands of years old ancient city of Aspendos is a wonderful place, saying, "This is my 2,000-year-old office" to the area where the movie was shot.
Thousands of people loved it
Emphasizing his admiration for the area, director Guy Ritchie visited the historic district where the relics were found and impressively provided information one by one.
"It was all a city. Even part of the path here seems untouched", said Richie.
During the video, which Richie shared, he stressed that Turkey is a very popular country in the region, and that he hopes to shoot more movies here.
British director Guy Ritchie also posted photos of him and his family on Twitter in different regions of Turkey, such as the Hagia Sophia Mosque, Cappadocia, and others …
Richie's tweets have also received thousands of likes on social media.
It is worth noting that the famous director Guy Ritchie is shooting "Five Eyes" in the historic Kaleici and Republic Square in Antalya.
The movie starring British actor Jason Statham, who also expressed his great admiration for the Turkish city of Antalya.