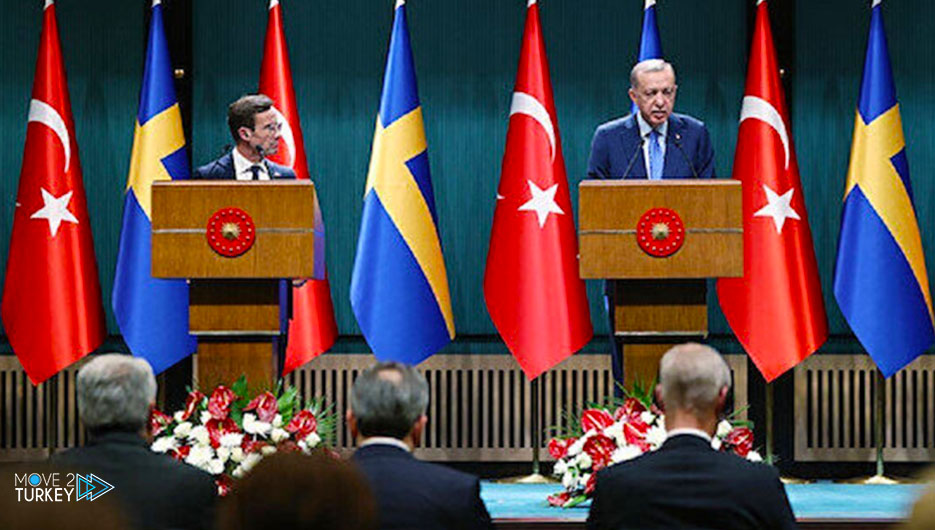 Turkish President Recep Tayyip Erdogan has expressed his wishes for Sweden to join the North Atlantic Treaty Organization (NATO) after it allays Ankara's security concerns.
This came on Tuesday at a joint press conference with Swedish Prime Minister Ulf Christerson after their meeting in Ankara.
"Sweden wants to join NATO for its security, and we want it to remove our security concerns," President Erdogan said.
He stressed the need to prevent terrorist organizations such as "PKK" and its extensions and "Gülen" from exploiting the democratic environment in Sweden.
And he added: "We have to be in solidarity in the first place with our friends in NATO and they should not harbor these terrorists in their countries."
He added, "Our sincere wishes for Sweden to join NATO after the tripartite memorandum of understanding is fully implemented and the strategy of our relations with it."