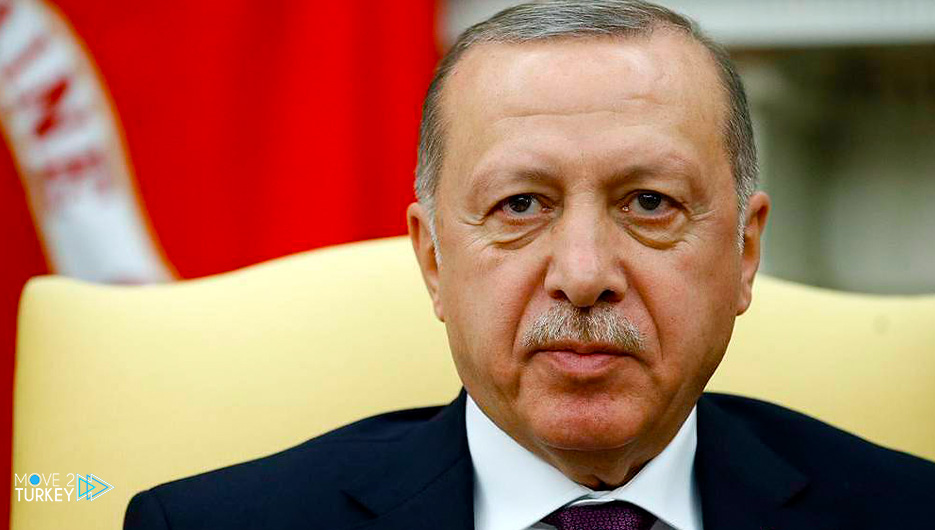 Turkish President Recep Tayyip Erdogan said Thursday that his country's exports are close to the threshold of $300 billion (since the beginning of the year), stressing that inflation will decline with the start of the new year.
This came in a video message Erdogan sent to the "Turkey Summit 2023 and Financial Discussions" held in Istanbul, organized by the "Turquoise" media group.
He pointed out that the world is going through a difficult stage that began with the Corona epidemic wave 3 years ago, followed by heated clashes and regional tensions that coincided with the rise in energy, food and raw materials prices to their highest levels in recent years, which led to high inflation rates that burdened all economies without discrimination.
Pointing out that the traditional solutions to curb inflation, such as raising the interest rate, have not yet achieved the desired results. Erdogan explained that many countries that resorted to these solutions suffer from job losses in addition to the high cost of living.
He stressed that Turkey is among the countries that succeeded in crossing this turbulent period relatively comfortably, thanks to its strong infrastructure that it established during the last two decades, as well as its adoption of an economic model based on growth through production, employment, exports, and the current account surplus.
He added, "Our exports break records every month, as they approached the $300 billion threshold (since the beginning of the year), and our organized industrial zones, factories, and facilities operate without interruption." The country's roads are also witnessing congestion in the number of trucks transporting goods from Turkey to Europe, Asia, and the Middle East.
Noting that the number of jobs exceeded 30 million for the first time in the country, the Turkish president also noted the recovery of the tourism sector from the consequences of the Corona epidemic.
The Turkish president also stressed that his country's government continues its unremitting efforts, step by step, to solve the issues of the high cost of living and inflation that plague Europe and America, adding: "We will break the thorn of inflation with the beginning of next year, thanks to our measures."
In terms of defense industries, Erdogan pointed out that the rank his country has risen to in this field has become a source of pride for the Turkish people.
"We broke a record in defense industry exports amounting to 3 billion and 224 million dollars last year, while our exports in this sector amounted to 248 million dollars in 2002," Erdogan explained in his talk about the Turkish leap in this field.
The Turkish president expected that Turkish defense exports would continue to rise and cross the $4 billion barrier by the end of this year.