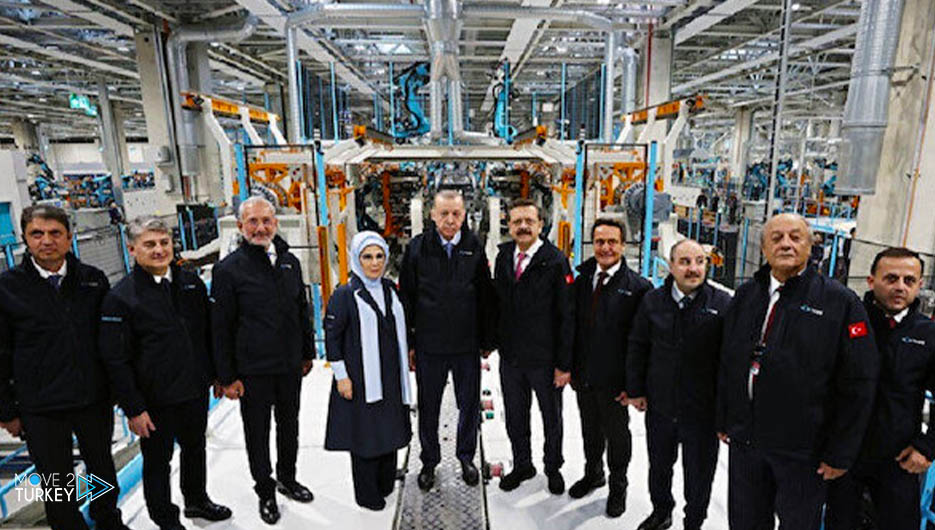 On Saturday, Turkish President Recep Tayyip Erdogan toured the local electric car factory "Togg" in Gemlik district in the northwestern Bursa state.
President Erdoğan visited the structure and assembly departments and also took a souvenir photo with the factory workers.
On July 18, 2020, construction work began on the factory campus in the Gemlik district of Bursa.
And in late 2019, Turkey revealed the birth of the first local national car, and today it opens the factory to coincide with the 99th anniversary of the founding of the Republic on October 29, 1923.