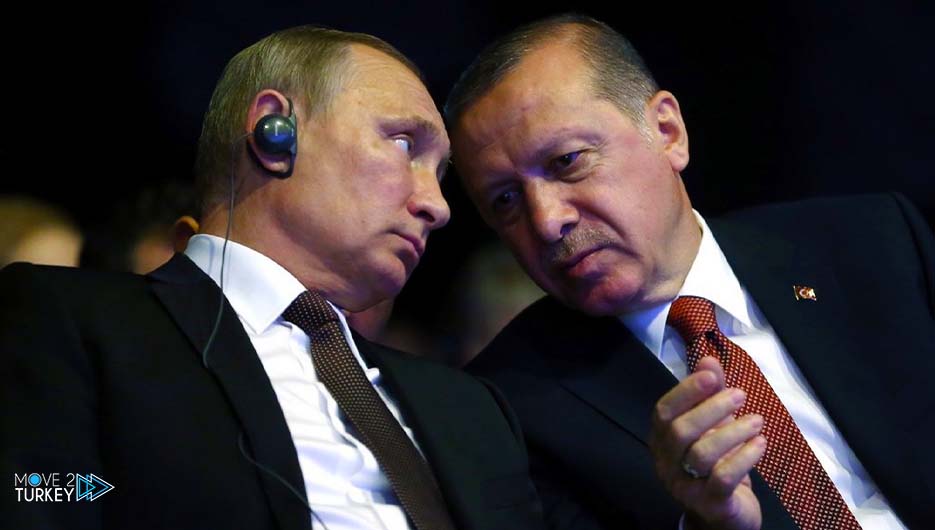 Turkish President Recep Tayyip Erdogan stressed to his Russian counterpart Vladimir Putin the importance of the grain shipment agreement across the Black Sea, describing it as a "bridge to peace".
This came in a phone call between the two leaders on Wednesday, according to a statement issued by the Turkish Presidency Communications Department.
Erdogan stressed to Putin the importance of the agreement to ship grain across the Black Sea, describing it as a "bridge of peace."
He also stressed that Turkey will continue to make intensive diplomatic efforts for the continuation of the grain initiative across the Black Sea.
He said that stopping the grain shipping initiative for a long time is not in the interest of anyone, indicating that the greatest damage will be inflicted on needy and low-income countries.
He pointed out that grain prices, which fell 23 percent during the validity period of the agreement, rose 15 percent in the last two weeks.
On July 17, Moscow refused to extend the Ukrainian grain export agreement and said that it would "extend it if the Russian part of it is implemented."
Erdogan also stressed the need to avoid steps that escalate the Russian-Ukrainian war.
The statement indicated that the two leaders agreed that the Russian President would visit Turkey.
Erdogan expressed his satisfaction with the increasing interest of Russian tourists in Turkey, expressing his belief that the tourism sector will witness a record number this year through joint efforts.
Erdogan thanked his counterpart Putin for sending Russia two amphibious planes to Turkey to contribute to efforts to put out forest fires there.
On July 19, the Russian Emergencies Ministry announced that it had sent two firefighting planes to Turkey in order to contribute to efforts to extinguish forest fires in the states of Izmir and Mugla (west).