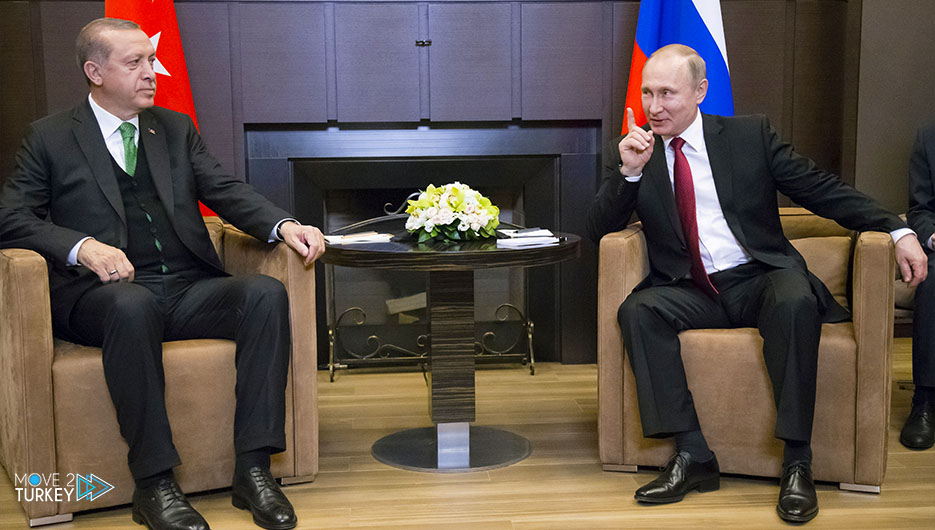 Turkish President Recep Tayyip Erdogan said that he will meet with his Russian counterpart Vladimir Putin on September 29 to discuss bilateral relations and the latest developments.
This came in a statement he made Thursday to reporters from the "Turkish House" in the US state of New York, which he is visiting in order to participate in the meeting of the United Nations General Assembly.
Erdogan indicated that he will hold a bilateral meeting with Putin without the meeting of the two countries delegations, indicating that this meeting is of great importance.
He added, "My meeting with Putin will be bilateral without the presence of a third person, and it will not be limited to the general situation, but we will discuss the steps that we will take and bilateral relations as well."
Erdogan pointed out that Turkey and Russia are pivotal countries in the region, indicating that Putin is a statesman, and this showed in resolving the Azerbaijani-Armenian conflict.
He stated that Turkey intends to build a road and railway linking the eastern province of Igdir with Azerbaijan.
In this context, he indicated that Armenian Prime Minister Nikol Pashinyan is looking forward positively to establishing security and stability in the region.
Speaking about the general elections that will be held in Germany next Sunday, Erdogan said:
"I hope that someone will come to power in Germany who will contribute to strengthening relations between Ankara and Berlin."
And he added, "We have a huge Turkish community in Germany, and I hope that the new government will be a good face for our citizens in Germany, and I assure that we will work with the new government as we used to work with its predecessors."