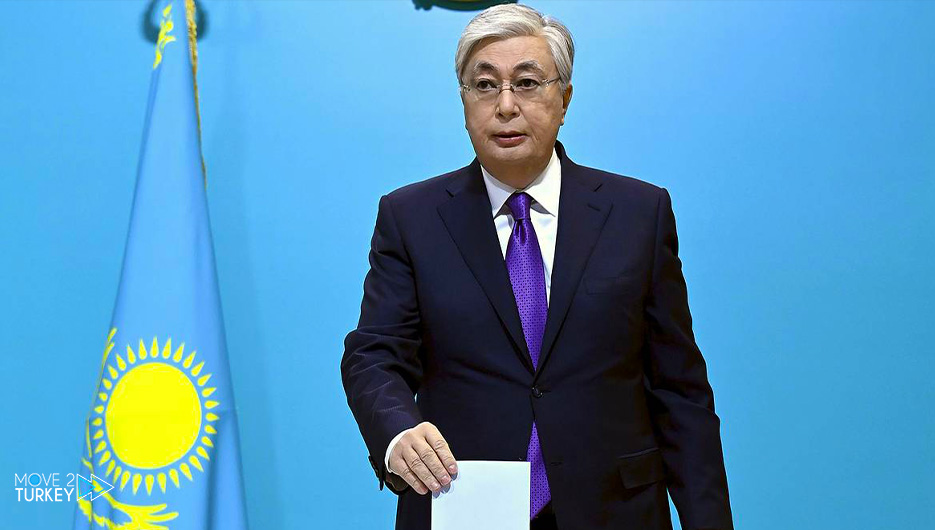 Turkish President Recep Tayyip Erdogan congratulated his Kazakh counterpart, Kasym Jomart Tokayev, on his election as president for a second term.
According to a statement issued by the Turkish Presidency Communications Department on Monday, Erdogan congratulated Tokayev, in a phone call, on winning a second presidential term.
Erdogan expressed his hope that the results of the elections would benefit friendly and brotherly Kazakhstan.
He also expressed confidence that the developed strategic partnership between the two countries will be strengthened and deepened in the new phase as well.
Earlier, preliminary results of the presidential elections in Kazakhstan showed the re-election of outgoing President Kasim Jomart Tokayev for a second term.
Preliminary results showed on Monday that Tokayev, 69, won more than 81 percent of the vote in the early elections held on Sunday.
According to the local news agency "Kazinform", quoting the Central Election Commission, Tokayev received more than 6.4 million votes, which guarantees an easy victory over the other five candidates.