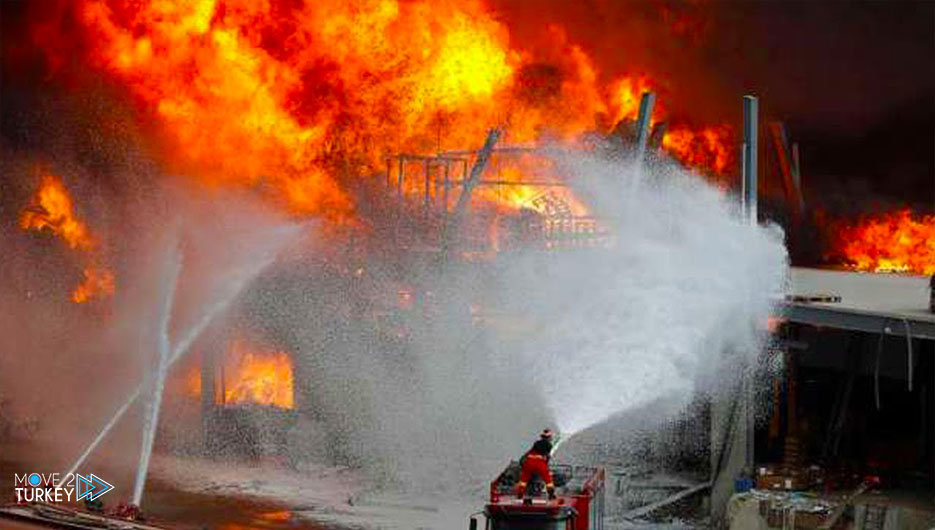 Dubai Police Commander Lieutenant-General Abdullah Al-Marri said that the Jebel Ali fire was caused by flammable materials in several ship containers that were preparing to dock near one of the port's docks.
This came in televised statements to the "Dubai" satellite channel on Wednesday evening, hours after a fire broke out after a container exploded on a ship in the port of "Jebel Ali".
Al-Marri explained: "Initial information indicates that the fire broke out onboard a ship with a capacity of 130 containers, some of which contained flammable materials."
He stressed, "The ship's containers are free of any radioactive materials or explosives, and the fire may be due to friction or high temperature," without further details.
Meanwhile, the Dubai Government's media office announced in a statement on Thursday that "the concerned agencies are controlling with high efficiency the last stage of a fire that broke out in a ship that was preparing to dock on one of the berths of Jebel Ali Port."
He explained that "the fire broke out far from the main navigational line of the port, without causing any injuries or deaths."
The statement added that "the port authorities are working to take all necessary measures to ensure the normal movement of ships."
The UAE authorities did not mention the size of the losses or the impact on the navigation movement until 8:40 GMT Thursday morning.
And Jebel Ali Port is the most prominent in the Emirates, and is 30 km from downtown Dubai, towards the west towards the capital, Abu Dhabi.