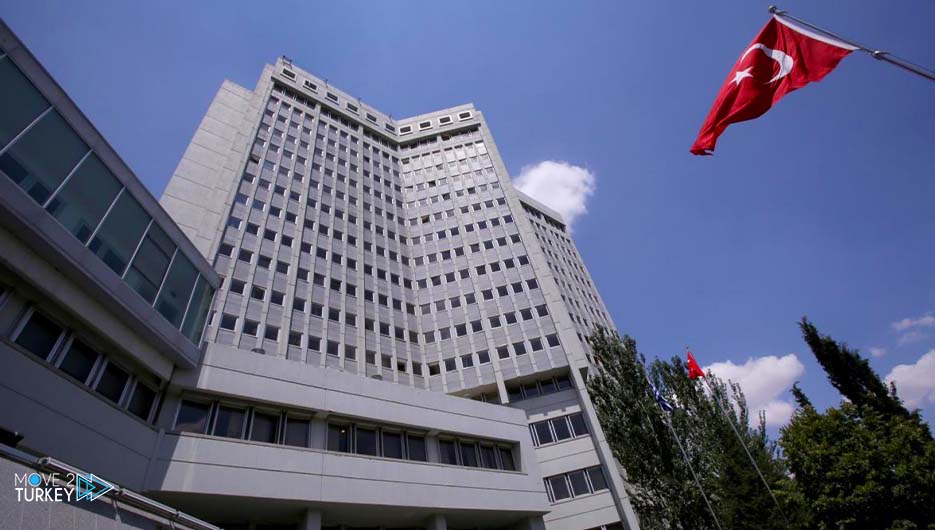 The Turkish Ministry of Foreign Affairs on Thursday condemned the European Parliament's decision regarding the Azerbaijani Karabakh region.
This came in a statement issued by the Ministry regarding a resolution adopted by the European Parliament today under the title "The situation in Karabakh after the Azerbaijani attack and the continuing Azerbaijani threats against Armenia."
The statement stressed that the aforementioned "non-binding" decision is an example of "irresponsibility, prejudice, bias and ignorance."
The Foreign Ministry expressed its "condemnation of the decision based on the speech of some members of Parliament with a populist and discriminatory approach who have been seeking for years to make decisions full of false accusations and allegations against Turkey."
The statement explained that "European politics, which is witnessing an increasing rise in populism, racism, Islamophobia, and opposition to multiculturalism and integration, reveals itself with all its transgressions in the European Parliament in its current composition."
The Foreign Ministry expressed its hope that the European Parliament, whose term will end soon, will have a new composition that includes representatives committed to the basic values of the European Union.
The statement stressed that Turkey is making intense efforts to establish lasting peace, stability and prosperity in the South Caucasus.
It stressed that Turkey, which is facilitating the normalization process with Armenia and contributing significantly to the peace process between Armenia and Azerbaijan, is striving with all its capabilities to establish peace and brotherhood, within the framework of international law, in all areas of conflict and humanitarian crises, including the Ukrainian war.
It stressed that Turkey, under the leadership of President Recep Tayyip Erdogan, has become a major player with weight and is sought after in crises.
It stated that "Turkey considers such an irresponsible decision to be a systematic weakness on the part of the European Parliament and that it does not take it seriously."