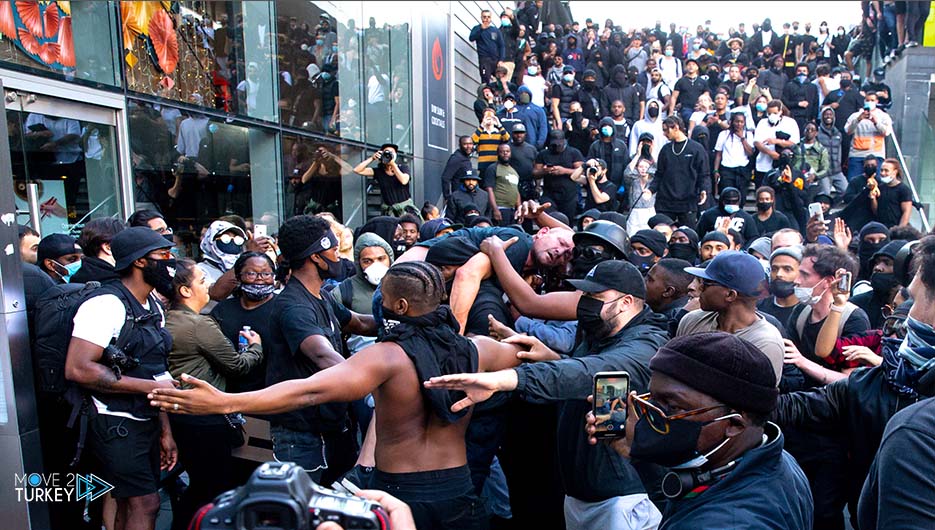 4 people were killed in clashes with protesters with police in the city of Cali, southwest of Colombia, on Friday, as a full month has passed since the start of protests across the country.
The authorities of Cali, which is witnessing the most violent protests in the country, confirmed the death of 3 people, while local media reported a fourth death.
In most Colombian regions, the demonstrations were generally peaceful, with the exception of several areas where confrontations took place with the police, including the municipality of Madrid on the outskirts of the capital, Bogota.
Unions and protest leaders said they had reached a preliminary agreement with the government on stopping protests this week.
But the government backed away from signing the agreement and accused the protesters of having caused the talks to falter.
The controversy revolves around the refusal of some leaders to condemn the cases of road closures by protesters that led to the disruption of food supplies in various regions of the country and the rise in prices.
Talks are scheduled to continue next Sunday, and protests began on April 28, in opposition to the tax reform that the government was planning to undertake in the country.
After the deaths in the confrontations with the police, the demonstrators began to protest against the police violence, demanding accountability for those responsible for the deaths, while the government abandoned the reform plan.
So far, the Colombian authorities officially admitted that 17 people were killed in the confrontations, including at least two police officers.
Meanwhile, NGOs say that their number has reached several dozen, in addition to cases of sexual violence against women by security personnel.