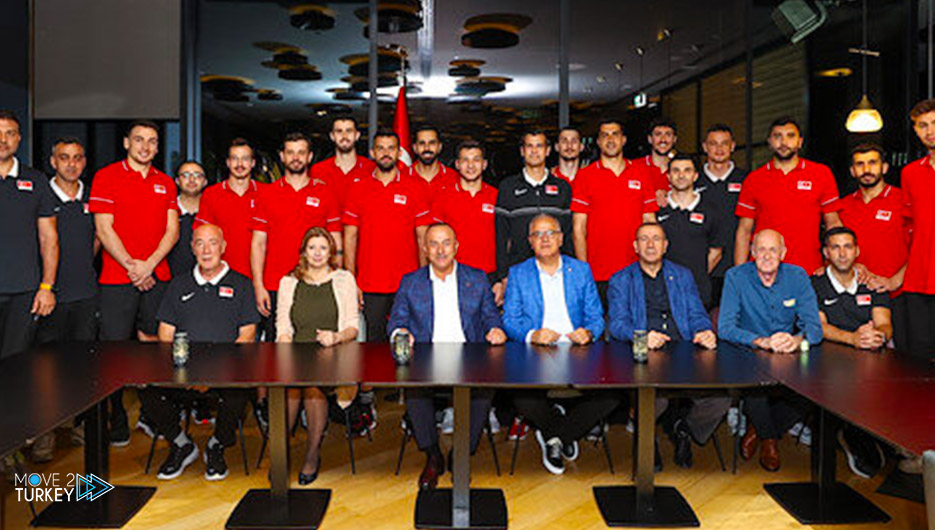 Turkish Foreign Minister Mevlüt Çavuşoğlu met his country's volleyball team (men) in the Slovenian capital, Ljubljana.
This came on the sidelines of his visit to Slovenia to participate in the 17th Bled Strategic Forum.
A statement from the Turkish Volleyball Federation stated that the meeting was also attended by the Turkish ambassador in Ljubljana, Aylin Tashan, and the head of the federation, Mehmet Akif.
The statement indicated that Çavuşoğlu hosted a banquet for the members of the national team and informed them of the greetings of Turkish President Recep Tayyip Erdogan.
Çavuşoğlu also congratulated the Turkish team for defeating its Chinese counterpart in its first participation in the World Volleyball Championship in 24 years.
It is noteworthy that the Turkish national volleyball team (men) is in Slovenia as part of the FIVB World Championships.