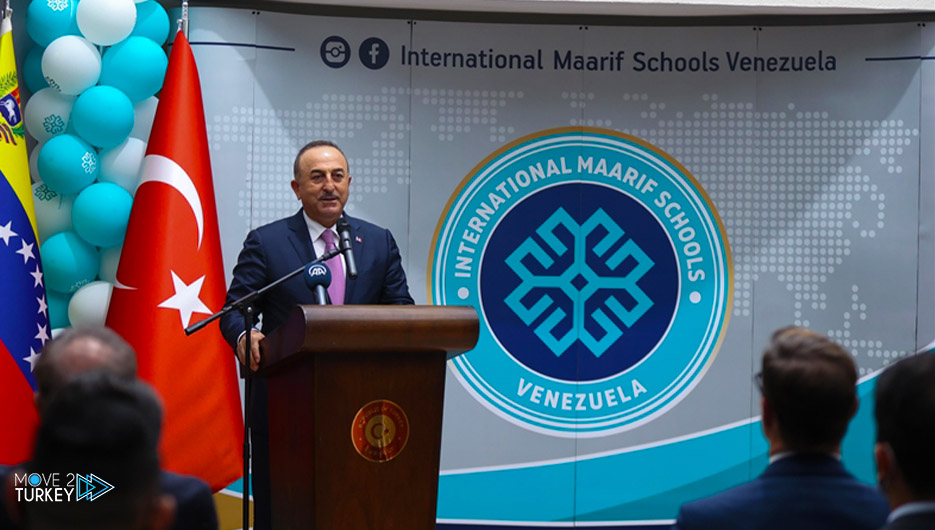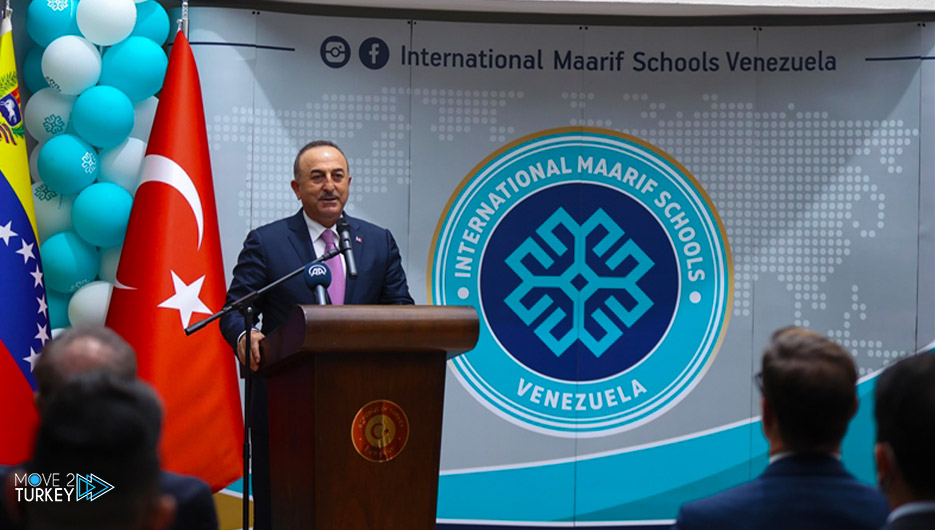 On Thursday, Turkish Foreign Minister Mevlut Cavusoglu participated in the inauguration of an educational complex affiliated to Waqf al-Maarif in the Venezuelan capital, Caracas.
This came within the framework of his official visit to Venezuela, the last leg of his tour in Latin America.
In his speech at the opening ceremony of the "San Roman" educational complex, Çavuşoğlu pointed out that the Turkish Endowment for Education has become one of the five largest educational institutions in the world in a short period of time.
He expressed his confidence that the schools opened by Turkey in Venezuela will make important contributions to the future of that country.
On the other hand, Çavuşoğlu indicated that he will meet with Venezuelan President Nicolas Maduro on Friday and will discuss bilateral relations with him in their various dimensions.
He also indicated that the third meeting of the joint cooperation committee between the two countries will be held on the sidelines of his visit.
In turn, Venezuelan Foreign Minister Felix Bla Sencia thanked Cavusoglu for his visit to Caracas, at the end of his extensive tour of Latin America.
He stressed the importance of mutual visits to further enhance relations between the two countries.
He pointed out that his country attaches great importance to the meetings that will be held on Friday between the two countries within the framework of Cavusoglu's visit.
For her part, Tuba Ishq, a member of the Board of Trustees of the Knowledge Endowment, said that the endowment now has 3 different complexes comprising 9 schools in Venezuela.
She expressed her confidence that these schools will increase the rapprochement between Turkey and Venezuela.
On April 23, Cavusoglu began a tour of Latin America, which included Uruguay, Brazil, Ecuador, Colombia and Panama, and concluded in Venezuela.