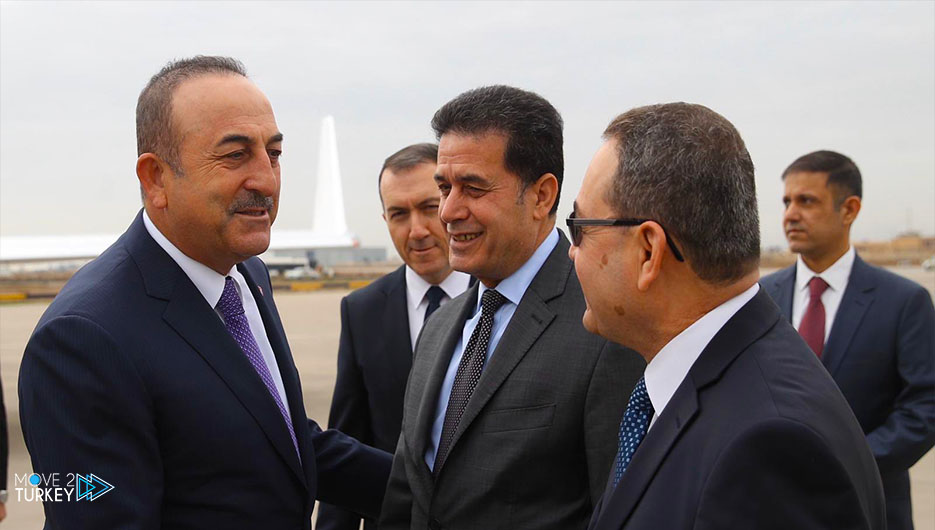 On Saturday, Turkish Foreign Minister Mevlüt Çavuşoğlu arrived in the capital, Baghdad, to participate in the summit of Iraq's neighboring countries.
According to Iraq's official television, "Çavuşoğlu, at the head of a Turkish government delegation, arrived at Baghdad International Airport, and was received by Iraqi Foreign Minister Fuad Hussein."
The two ministers held talks in the hall of honor inside Baghdad airport before the Turkish delegation headed to the Green Zone in central Baghdad to participate in the summit of neighboring countries in Iraq.
Since Saturday morning, the Iraqi capital has witnessed an influx of presidents, kings, and princes of several countries, most notably French President Emmanuel Macron.
In addition to Egyptian President Abdel Fattah El-Sisi, Jordan's King Abdullah II, and Qatar's Emir Tamim bin Hamad.
Also arrived in Baghdad were Kuwaiti Prime Minister Sheikh Khaled Al-Hamad Al-Sabah, Secretary-General of the Gulf Cooperation Council Nayef Al-Hajraf, and Iranian Foreign Minister Hussein Amir Abdullahian.
The Baghdad summit will be attended by the permanent members of the UN Security Council, namely the United States of America, Russia, China, France, and the United Kingdom.
The European Union and the Group of Twenty countries are also participating, in addition to Turkey, Saudi Arabia, Iran, Kuwait, and Jordan, along with Qatar and Japan, according to previous statements by the Iraqi Foreign Ministry.
Baghdad wants to strengthen its economic relations with neighboring countries and open its doors to investments, especially to establish projects in areas affected by the war against ISIS.