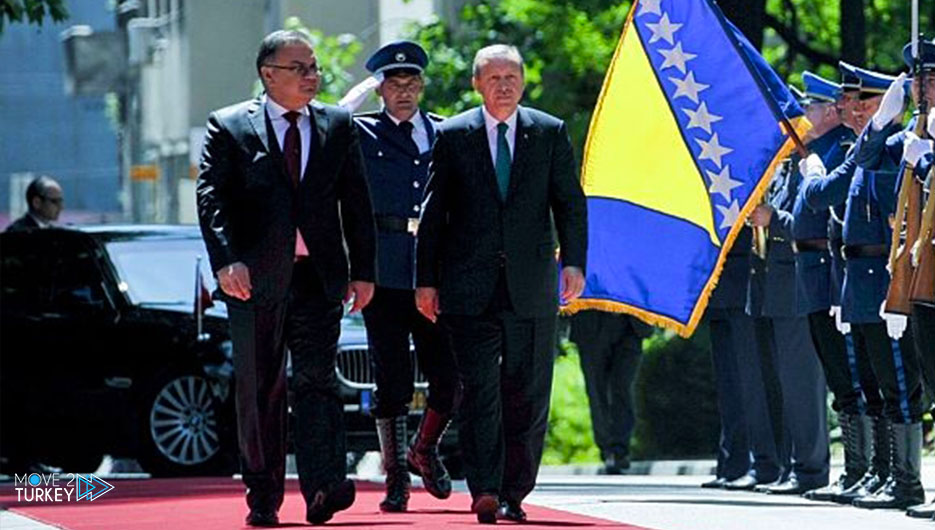 Turkish President Recep Tayyip Erdogan concluded his official visit to Bosnia and Herzegovina, leaving Sarajevo International Airport for Montenegro.
On Saturday, it was reported that Bosnian Security Minister Silmo Sikotik, Sarajevo Mayor Benjamin Karic, and Turkish Ambassador to Sarajevo Sadeq Gergin were in President Erdogan's farewell.
The Turkish president also went to Montenegro at the head of a Turkish delegation that includes the Minister of Culture and Tourism, Mehmet Nuri Ersoy, and the Minister of Commerce, Mehmet Muş.
In addition to the head of the presidential communications department, Fahrettin Altun, and the presidential spokesman, Ibrahim Qalan.