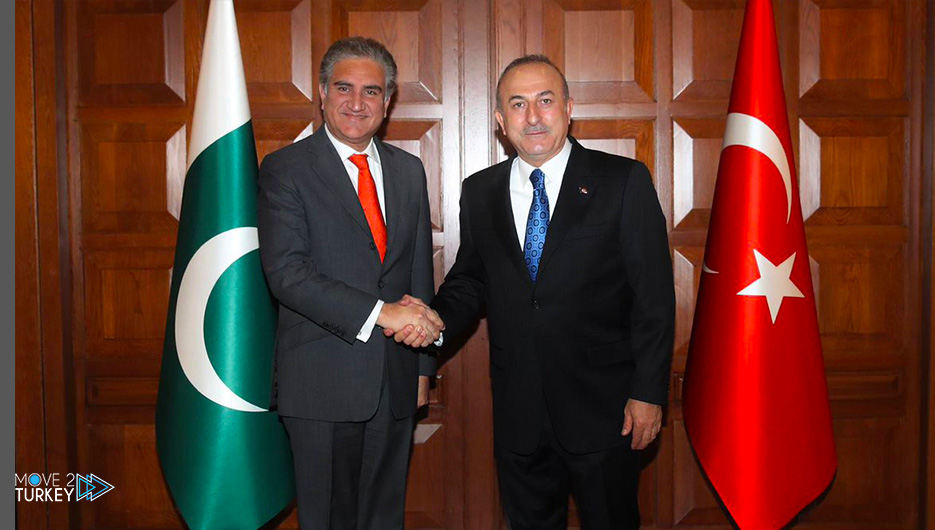 Turkish Foreign Minister Mevlüt Çavuşoğlu discussed with his Pakistani counterpart Shah Mahmood Qureshi the latest political developments related to Pakistan's internal affairs.
This came in a telephone conversation between them on Sunday, according to a statement issued by the Turkish Foreign Ministry.
Later today, Islamabad will witness a vote of no-confidence in the government of Prime Minister Imran Khan.
The Pakistani parliament (342 seats) approved the motion of no-confidence in Khan's government on March 28 with 161 votes, while the opposition needs 172 votes to remove the prime minister from office.
Yesterday, Khan, who has refused to step down and vowed to face a no-confidence vote, said he had a "surprise" in store for the opposition coalition.
The opposition coalition led by the Pakistan People's Party (PPP) and the Pakistan Muslim League-Nawaz (PML-N) submitted a motion of no-confidence against Khan on March 8, claiming that the prime minister had lost the confidence of most of the parliament's representatives.
The opposition blames Khan for mismanaging the economy and foreign policy, which the prime minister denies.