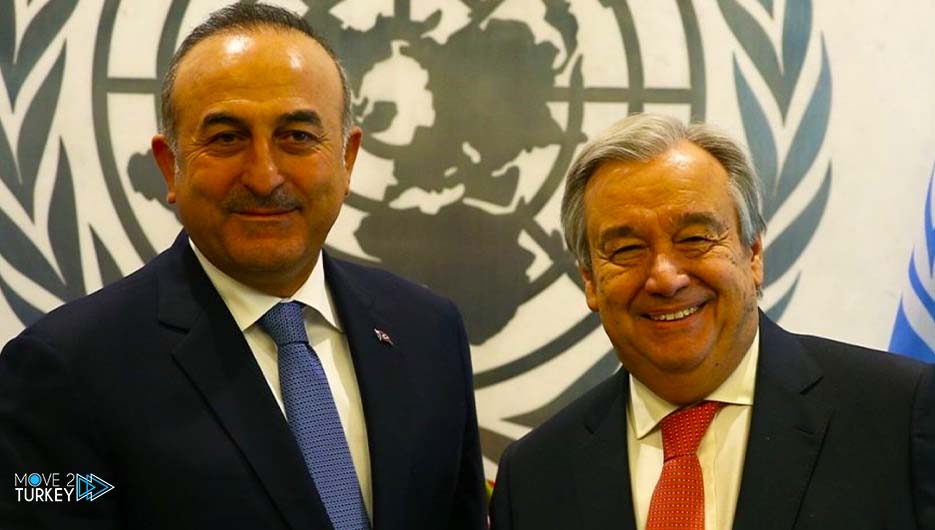 Turkish Foreign Minister Mevlüt Çavuşoğlu discussed with UN Secretary-General Antonio Guterres the "zero waste" project and the grain corridor agreement.
This came during a phone call between them on Sunday, according to a statement published by the Turkish Foreign Ministry.
The statement indicated that the call dealt with the "Zero Waste" project, which was launched at the United Nations under Turkish sponsorship, and the grain shipping agreement across the Black Sea.
On July 22, 2022, Istanbul witnessed the signing of the "Initiative Document for Safe Shipping of Grains and Foodstuffs from Ukrainian Ports" between Turkey, Russia, Ukraine and the United Nations.
The agreement included securing stranded grain exports in Ukrainian ports on the Black Sea (eastern Europe) to address the global food shortage, which threatens a humanitarian catastrophe.
On September 20, 2022, the wife of the Turkish President, Amina Erdogan, and the Secretary-General of the United Nations signed a statement of good intent to spread the "Zero Waste" project in the world.
The project is based on changing the consumption habits of citizens, separating waste from the source, and then recycling it, with the aim of reaching 60 percent of waste recycling by 2030.