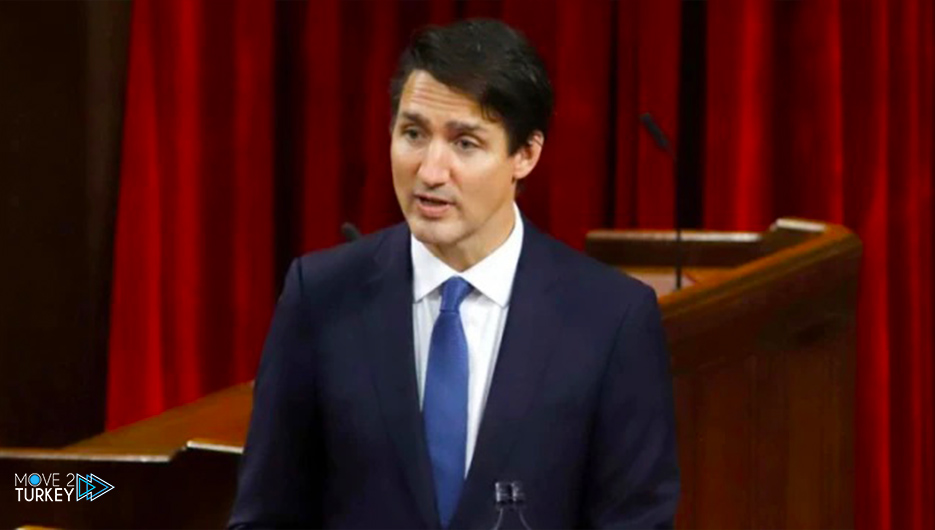 Canadian Prime Minister Justin Trudeau announced on Sunday that snap federal elections will be held on September 20.
Trudeau's announcement came after he met with the country's Governor-General Marie Simon, where she agreed to his request to dissolve parliament, the first step for the elections.
Opposition parties expressed their rejection of the call for early elections, as the deadline was October 2023, saying that "the government should focus on combating the Corona epidemic."
In response to the criticism, Trudeau told reporters that "Canadians deserve a chance to decide who should lead the country out of the pandemic," according to CBC News.
The Liberals hold 155 seats in the House of Commons, the Conservatives 119, the Quebec bloc 32, the New Democrats 24, the Greens 2, and the Independents 5.
To gain a majority, the party must win 170 seats.
Trudeau's move indicates his confidence that voters will return him to power for a third consecutive term, according to the New York Times.
Under the Canadian model of government, once the elections are announced, Trudeau should be referred to as the leader of the Liberal Party, not the prime minister.
Trudeau leads the Liberal Party, Irene O'Toole leads the Canadian Progressive Conservative Party, Jagmeet Singh leads the New Democratic Party, and Anami Paul leads the Green Party.
Trudeau spoke during his announcement of the deteriorating situation in Afghanistan, explaining that the staff at the Canadian Embassy are "on their way back to Canada."
He also pledged to bring about 20,000 Afghans "to safety in Canada."
The call for elections comes amid a rise in the number of new daily infections with Corona in most parts of the country.
Health officials have warned of an imminent fourth pandemic wave due to the spread of the highly contagious "delta" virus.
As of Friday, 71 percent of Canadians had fully received the Corona vaccine, while 82 percent had received their first dose, according to government data.