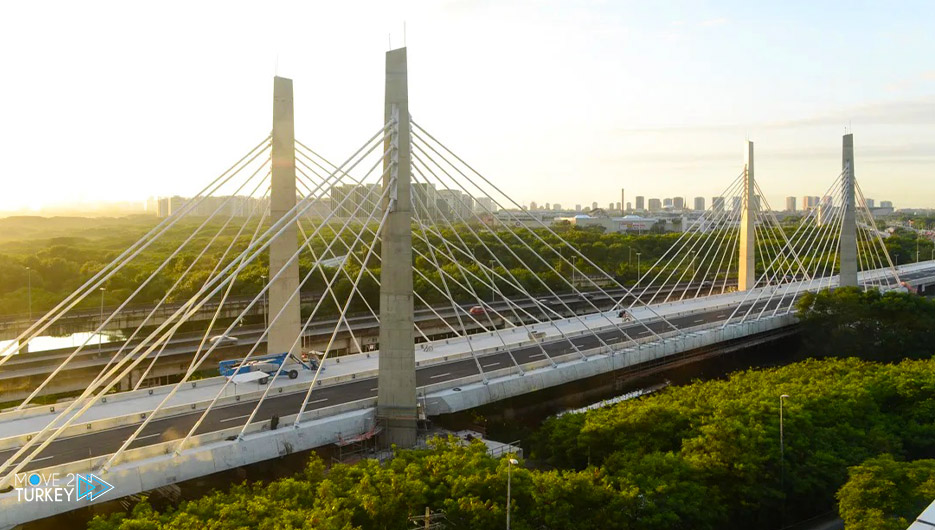 Ukrainian President Volodymyr Zelensky on Saturday inaugurated a bridge in Zaporizhzhia built by a Turkish company, the largest in his country.
The Turkish Embassy in Kyiv said in a statement that Zelensky had opened the largest modern bridge in Ukraine, which was built by the Turkish construction company Onur.
She thanked all the contributors to the project, which is a source of pride for all.
The bridge, located in the southeastern part of Ukraine, is 9 km long, and Zelensky opened the first part of it in 2020 and thanked the Turkish company.