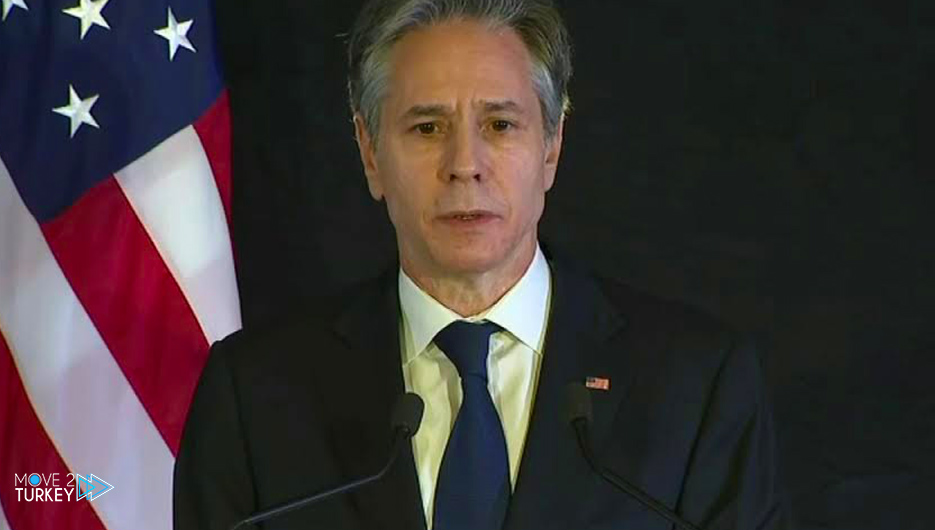 The United States allegedly ordered the evacuation of the families of employees of the Kiev Embassy from Ukraine.
It was alleged that the United States, which conducts diplomatic studies on the one hand, and provides arms support to the Ukrainian army.
On the other hand, it has taken steps towards the diplomatic mission in the country to reduce tension between Ukraine and Russia.
In news reported by American Fox TV, citing US officials, the State Department allegedly ordered the families of Kyiv embassy workers to evacuate from Ukraine starting Monday.
There was no official statement from the US State Department.
It was noted in the report that the authorities had stated that they would advise US citizens in Ukraine to leave the country as well.
The US State Department has yet to issue an official statement on this issue.
A State Department official said in a written statement on the matter that there is no announcement on the matter at this stage.
"We are doing careful contingency planning as we always do in case the security situation deteriorates," the official said.
Recalling that they had already advised US citizens not to travel to Ukraine due to the coronavirus outbreak and possible Russian military action, the official made the following statement:
"Despite the decision to change our attitude towards American diplomats and their families.
We shouldn't expect the US government to issue evacuations for all US citizens – commercial flights are now available for them to leave the country."