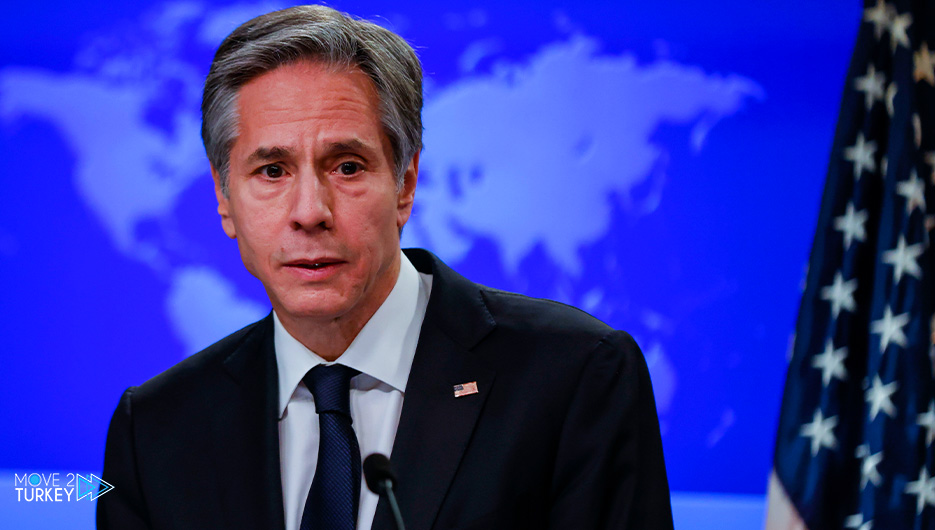 US Secretary of State Anthony Blinken confirmed Monday that the United States will "do everything in its power" to help those affected by the devastating and deadly earthquakes that struck southern Turkey and northern Syria at dawn today.
In a statement posted on the State Department's website, Blinken expressed his "deep sadness" at the tragic loss of life and destruction in Turkey and Syria.
He said Washington was now "evaluating comprehensive response options" to the devastating earthquakes.
He added, "I have directed my team to remain in close contact with our Turkish allies and humanitarian partners in the coming days to determine what the region needs," noting that Washington's initial response to help in Turkey is "already under way."
He continued, "We are determined to do everything in our power to help those affected by these earthquakes in the coming days, weeks and months."
Turkish Vice President Fuad Aktay announced that the death toll from the earthquakes that hit the country had risen to 1,541, and the injured to 9,733.
An earthquake struck Turkey and Syria at dawn on Monday, measuring 7.7 on the Richter scale, followed by another at noon with a magnitude of 7.6, leaving huge losses in lives and property in both countries.