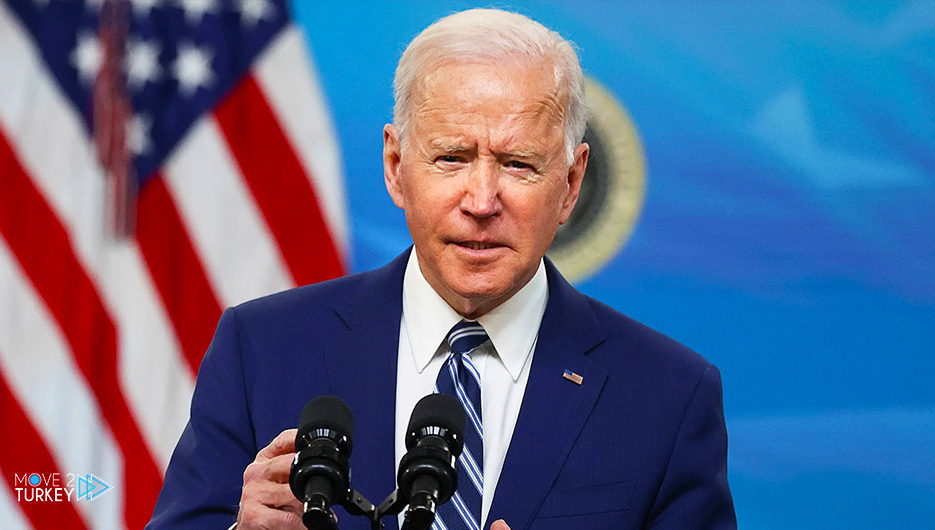 The White House revealed that US President Joe Biden will warn Indian Prime Minister Narendra Modi that his country will increase imports of Russian energy sources.
White House spokeswoman Jen Psaki said Biden will hold an online meeting with the Indian prime minister on Monday.
This is to talk about the war in Ukraine and New Delhi's position on the Russian military operation.
"President Biden will continue our close consultations on the consequences of Russia's brutal war on Ukraine," she said in a statement Sunday evening.
and mitigate its destabilizing effect on global food supplies and commodity markets.
She said the two leaders would discuss "strengthening the global economy and supporting a free and open rules-based international order to enhance security, democracy and prosperity in the Indo-Pacific region."
This also comes at a time when the US President is pressing world leaders to take a hard line against the military operation launched by Russia in Ukraine about a month and a half ago.
According to press reports and data collected by US media, India has bought at least 13 million barrels of crude oil from Russia since the latter attacked Ukraine in late February.
And that's after it was tempted by the big cuts following Western sanctions on Russian entities, compared to about 16 million barrels for the whole of last year.
India's neutral stance on Russia's war against Ukraine raised Washington's concerns, while it was praised by Russian Foreign Minister Sergei Lavrov.
He praised India for judging the "whole situation and not just one-sided".
Most recently, India abstained from a vote in the United Nations General Assembly on Thursday to suspend Russia's seat on the 47-member Human Rights Council.
This is due to the involvement of Russian forces in Ukraine in "human rights violations" that the United States and Ukraine have described as "war crimes".
It voted in favor of Resolution 93, against 24 against, and 58 abstentions.
India continues to buy Russian energy supplies despite pressure from Western countries on the world to avoid buying Russian oil and gas.
Washington is considering imposing sanctions on India for its recent purchase of advanced Russian air defense systems.
On February 24, Russia launched a military operation in Ukraine, which was followed by angry international reactions and the imposition of "tough" economic and financial sanctions on Moscow.