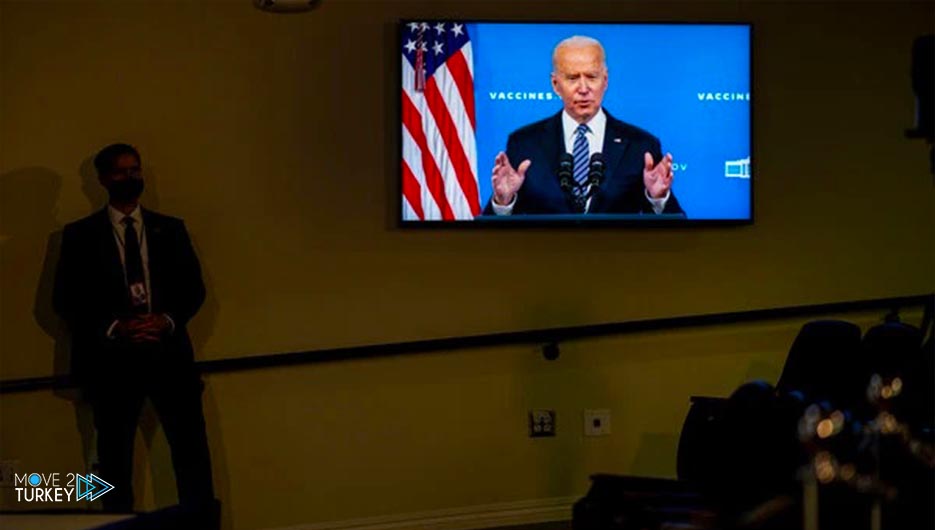 Within the scope of the decree that US President Joe Biden will sign today, it is expected that all workplaces with more than 100 employees in the country will be required to vaccinate or test for the Coronavirus at least once a week.
Details of the decree that Biden will sign regarding coronavirus measures are still leaking to the press.
Within the scope of the decree, the American press reported that all federal employees would be required to vaccinate without being offered a test option before.
Also, other details of the decree are in its news, according to White House officials.
According to the news with the decree that Biden will sign, all organizations with 100 or more employees will have to vaccinate their employees or request vaccinations at least once a week.
In addition, contractors working with federal institutions will impose a vaccination obligation on all of their employees.
About 100 million workers across the country are expected to be affected by the decision.
Sources who spoke to the press indicated that companies that do not adhere to the rules of the Biden administration may face fines of up to thousands of dollars per worker.
On the other hand, White House spokeswoman Jen Psaki said that federal employees who refuse to be vaccinated with certain exceptions may also be fired.