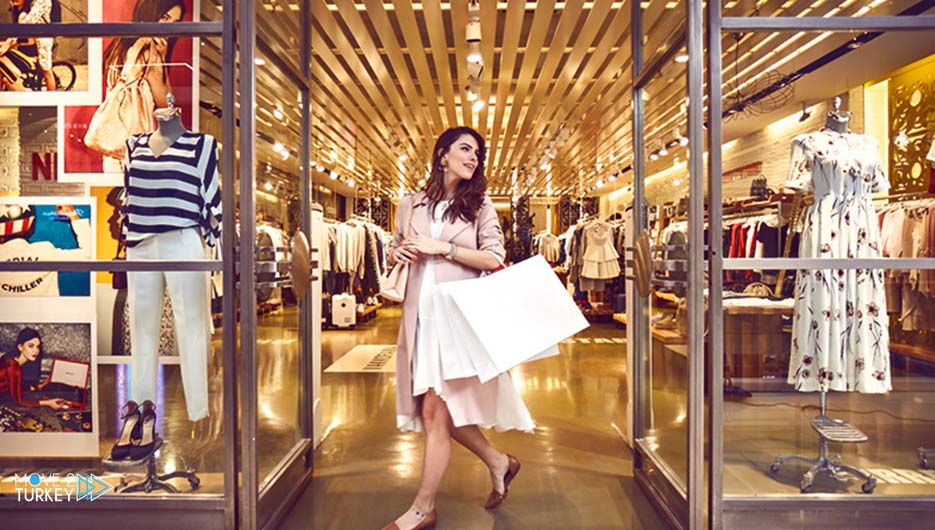 Buying party dresses in Istanbul can be one of those difficult purchases of course.
In this city, most people spend several days purchasing party dresses in Istanbul.
This is to ensure that they make the best purchase according to their budget and find exactly what they're looking for.
All women and girls in Turkey or anywhere love to wear the most beautiful dress possible at weddings.
So in the following, we will guide you in the best way possible to purchase party dresses in Istanbul boutiques.
And we will give you the best areas to buy women's party dresses in Istanbul.
The city of Istanbul, and the buying nature of party dresses from it
As you know, Istanbul and Turkey in general are considered one of the best in the world in terms of clothing industry.
This can be said due to its cheap shopping potential.
As this city is one of the best in this area in terms of cost and efficiency.
Because you can find whatever outfit you like in Istanbul.
All you have to do is find out which area, which store to go to, and what to look for.
Here is our mission to deliver information about all appropriate places and neighborhoods in the city.
In order to buy dresses for parties and weddings from Istanbul.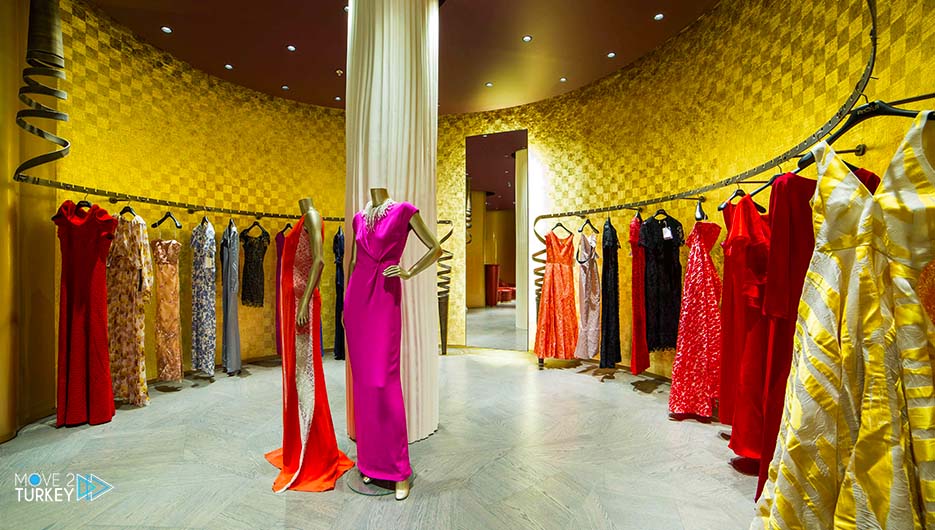 Buy party dresses from Osmanbey and Nisantasi, Istanbul
In general, Osmanbey Street is one of the preferred streets for the high-class and modern woman.
As this street contains the best shopping centers of Istanbul.
Evening dresses are here, of course, at a high price and quality.
As for the busy Nisantasi neighborhood, it has many upscale streets.
Including Rumeli, Teşvikiye, and Mohafez Konağı.
It is also considered one of the best shopping centers in Istanbul, where you can find everything you want
Nisantasi Street in Istanbul also contains the best shopping centers and the most luxurious international clothing brands.
Nisantasi also has easy access.
You only need to move from Taksim Square to Osmanbey Street.
Ask anyone along the way and they will guide you.
Buy party dresses from Baghdad Street, Istanbul
Another best place to buy party dresses in Istanbul is Baghdad Street.
Located in the Asian part of the city, this street is the center of the best inexpensive clothing and shopping centers in Istanbul.
On this street, you can find beautiful women's dresses at affordable prices.
Baghdad Street in Istanbul starts from Kızıltoprak in the Kadikoy district of Istanbul.
It continues to Gizli parallel to the Marmara Sea.
To get to Baghdad Street, you can go to Kadikoy from Taksim Square.
By using buses from this area, then access to this street by ships through the bosporus stray.
Buy party dresses in Bakirkoy, Istanbul
Bakirkoy Street is one of the most famous streets in Istanbul.
It is one of the most easily accessible areas.
Bakirkoy is known as the heaven of elegant and classy Istanbul clothing.
Where you can buy any clothes at reasonable prices.
We also recommend not to miss Yeralti Carsi Market in this area.
As this market is one of the best and oldest markets for buying party and wedding clothes in Istanbul.
Around the square, you'll see many stores selling party dresses, to suit every budget.
To get there, All you need to do is go down the market stairs down the street (Yeralti Carsi).
All the premium stores in Bakirkoy are in this market.
Bakirkoy is also full of shopping malls, so we also recommend that you buy from Şerinevler and make sure you visit that street.
Prices in Bakirkoy range from 40 liras to more than 600-700 liras.
Buy a party gown from Fatih district, Istanbul
One of the best shopping centers in Istanbul is Fatih district stores.
Fatih district is located in the European part of the city, and there are many major shopping centers in it.
You can also visit the malls for baby clothes, bags, men's and women's shoes, wedding dresses, and more…
This region is also famous for selling wedding dresses and many Turks and tourists come to this area for this purpose.
If we tell you that clothes are as fashionable as clothes in Paris, we are not wrong.
There are also some very popular shops in Fatih.
These boutiques belong to one of the best Turkish fashion designers, including Engiz Aktürk.
Very elegant and varied clothes can be bought at Engiz Aktürk store.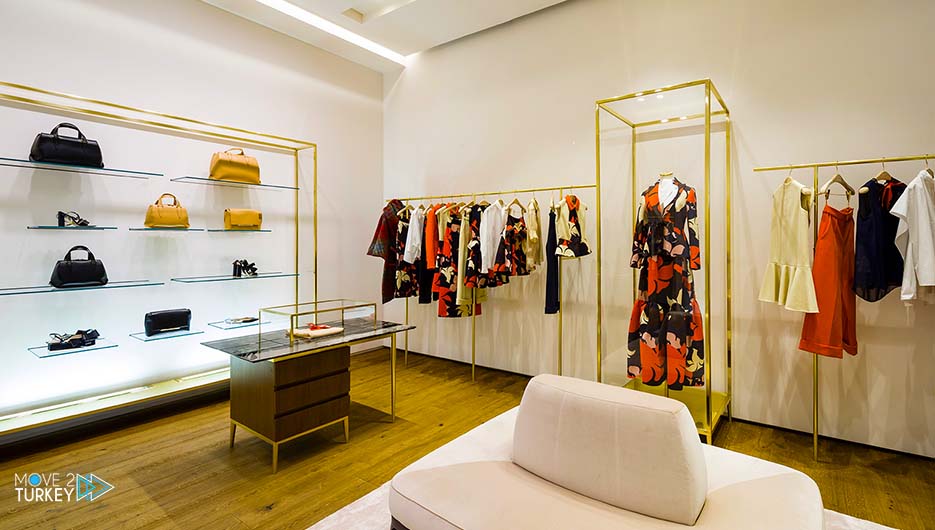 Purchase prices and shops from Fatih area:
Clothing prices on Fatih Street start from 500-1000 liras.
You can also find all the clothes on Fatih Street.
From simple and elegant clothes to luxurious handcrafted evening and party dresses.
As on Fatih Street, there is a shop called (Eser giyim).
Where you can go to the second floor and find relatively short clothes.
The price of these clothes ranges between 400 and 600 liras.
Downstairs you can find long, open or closed and simple dresses.
The price of which, of course, starts from 1,000 pounds and above.
Buying party dresses from Kadikoy, Istanbul
In Kadikoy, (Opera Corridor) store is famous for its elegant party dress stores.
The price of the clothes ranges between 400 and 800 liras.
At (Roj Costume) stores, you can find a variety of clothes for 400 to 600 liras.
And before reaching the Opera Corridor, you will find other stores in Kadikoy that you can visit as well.
Buying a wedding dress from Istanbul
If you are planning to buy a wedding dress, or maybe if you are a wedding dresses merchant.
Istanbul could be one of your shopping options.
To buy a wedding dress in Istanbul, go to the Fatih district of this city.
Fevzipaşa Street in this area is full of wedding dress shops that leave your hands free to shop.
One of the things to consider when buying a wedding dress in Turkey.
It is the quality and handcraft of the dress that have a great influence on its price.
To reach, take the subway to the Fatih Station.
Then walk 500 meters to the right to reach the destination.
Buy party dresses online From (Trendyol)
If you are looking for a popular online store to buy party dresses in Istanbul, be sure to visit Turkey's Trendyol.
Trendyol sells products to more than 100 Turkish and non-Turkish companies and factories.
And it became a major distributor of garments and dresses of all kinds.
Trendyol has succeeded with its exceptional auctions for products of well-known stores and more.
This happened by getting first place in the auction sites in Turkey.
The Turkish company Trendyol also has different divisions for its commodities.
Including fashion for all types and ages, electrical and home appliances, cosmetics and more.
You can also buy online from anywhere you want.
It is interesting to know that Trendyol delivers more than 200 million products to its customers annually.
The site contains an offer of products from all famous Turkish clothing brands.
Among these products are LC Waikiki, Koton, Zara, De facto, Mango, Satin, Penti and DESA.
And jeans brands also (MAVI, Vakko, etc.).
You can also easily find world famous brands like adidas, Nike, Puma, and others on Trendyol.
After going through this article, it is no longer a puzzle for you to choose a dress that fits you and makes you proud of your elegance.
Because we have given you the guide to the best items to buy and wear to your party.
Turkey, especially Istanbul, is the country of fashion and latest trends, with the best prices for you.