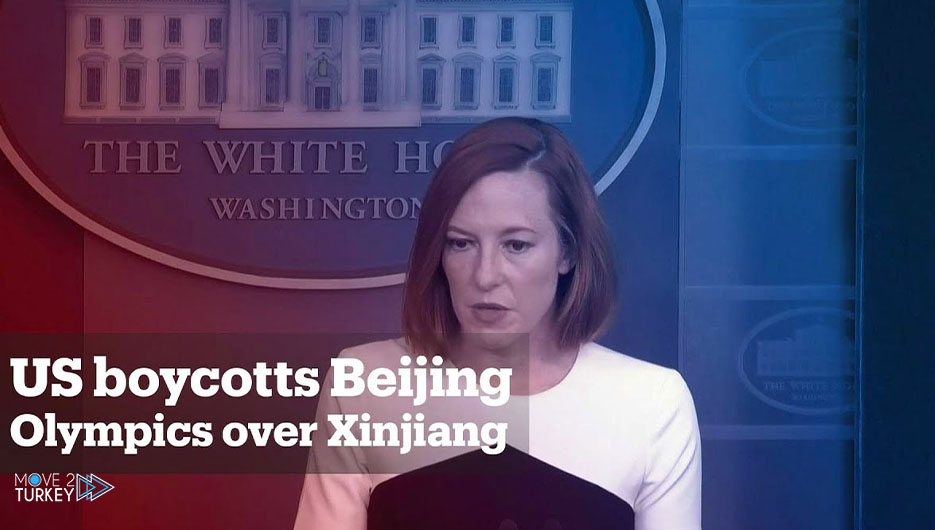 China threatened to retaliate for the US diplomatic boycott of the Winter Olympics in Beijing, and the Beijing administration said, "The United States will pay the price for its mistake."
Tensions between the United States and China escalated before the Olympics.
The US decision to boycott the 2022 Beijing Winter Olympics and the Paralympic Games had strong repercussions in China.
Chinese Foreign Ministry spokesman Zhao Lijian said the Olympics is not a "theatre for political demonstrations and political manipulation", and that "the United States will pay for its mistakes."
Legian's spokeswoman stressed that the United States was trying to damage the Olympic Games and in doing so had damaged its credibility.
The White House announced that it would impose a diplomatic boycott of the Beijing Winter Olympics due to human rights violations.
"Because of China's crimes against humanity and other human rights abuses committed in Xinjiang," White House spokeswoman Jen Psaki said.
We will not be sending any diplomatic or official delegations to the Winter Olympics and the 2022 Winter Olympics in Beijing."