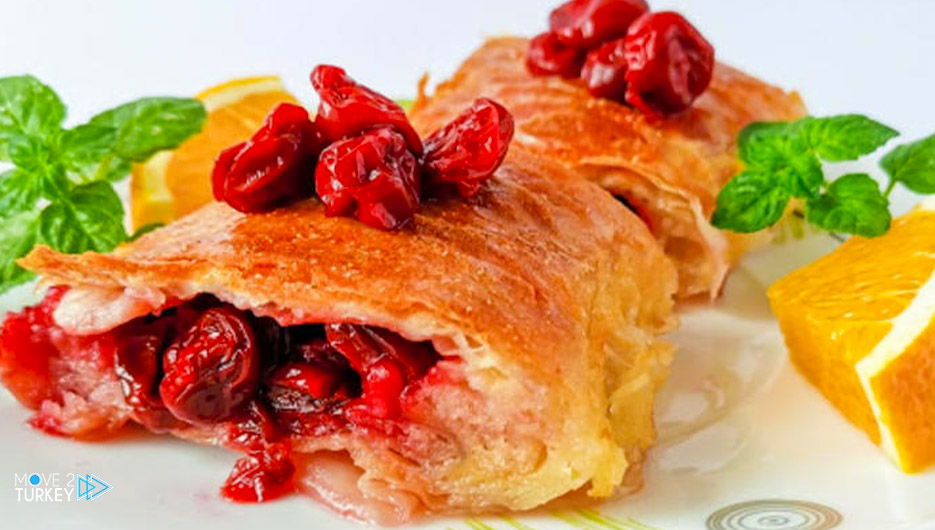 The municipality of Aldivan District, Çangri state, northern Turkey, has launched a project to produce a new type of sweets called "Baklava with Cherries".
The move carried out by the municipality with the Association of Professional Chefs in Changkur is part of the activities to promote the cherries for which the region is famous.
This baklava is made using a mixture of walnuts and dried cherries.
In an interview with him, the mayor, Mustafa Lafji, said that the municipality is carrying out various activities to introduce the cherry that characterizes the area.
He said that the cherry baklava is still under development, expressing the hope that it will take its place in the shelves of sweets as soon as possible.
He indicated that after approving the final recipe for this product, they will apply for trademark registration of cherry baklava.
In turn, Mehmet Demiroglu, director of the "Baloglu" sweets shop participating in the project, said that the cherry baklava won the approval of the connoisseurs.
Meanwhile, Chefs Association President Hayreddin Karahoglu expressed his happiness with the acquisition of a new product.