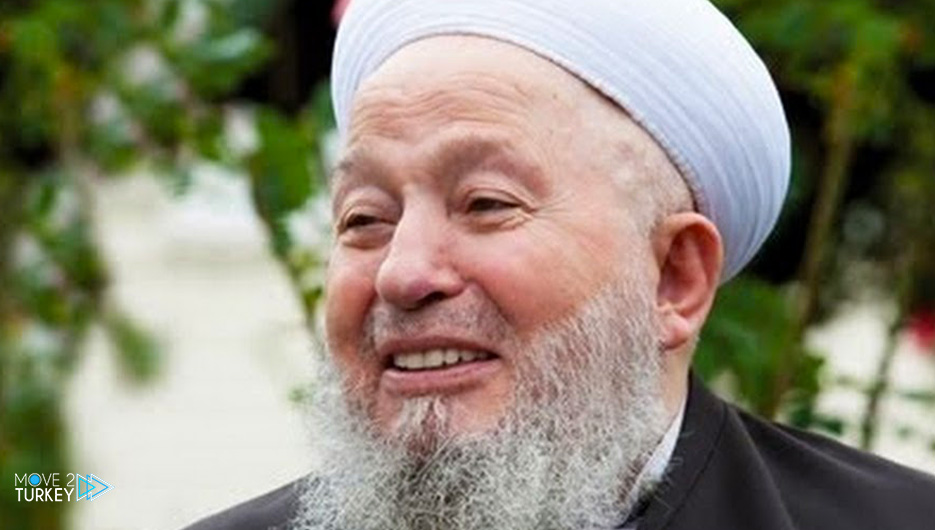 On Friday, President Recep Tayyip Erdogan participated in the funeral prayer for the Turkish Islamic scholar Mahmud Usta Osmanoglu, who passed away Thursday in Istanbul at the age of 93.
The funeral prayer was held for the deceased, known as Sheikh Mahmud Effendi, in the courtyard of the Sultan Mehmed Al-Fateh Mosque in Istanbul, amid a solemn presence of mourners.
In addition to the Turkish president, thousands of mourners attended the funeral after Friday prayers, and a number of Turkish officials.
Mahmud Effendi, born in 1929 in the state of Trabzon in northern Turkey, died Thursday in an Istanbul hospital due to a health problem caused by kidney failure.
Mahmoud Effendi was included in the list of the 500 most influential Muslims in the world for the year 2022 for the Royal Center for Strategic Research, which is based in the Jordanian capital, Amman.