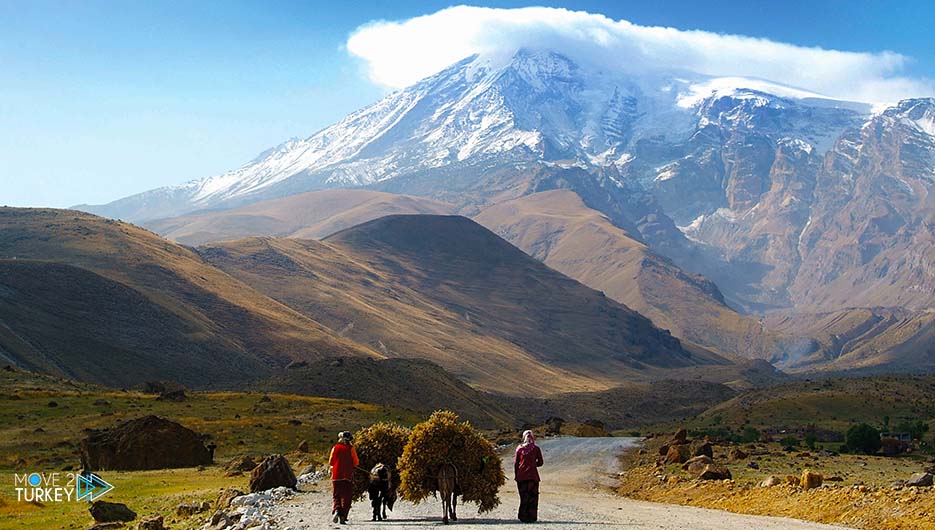 The Aras mountain range in eastern Turkey, with a height of more than 3,000 meters, attracts nature and climbing enthusiasts.
The mountain range is located within the borders of the states of Iğdır and Ağrı and includes mountains with a height of more than 3,200 meters above sea level.
Nature lovers roam the plateaus and climb the peaks in the Aras mountain range, which is a favorite destination for mountaineers coming from Iğdır and neighboring states.
The representative of the Mountain Climbers Union in Turkey in Iğdır Murad Surmeli said that the area is a destination for climbing enthusiasts.
He explained that they organize weekly climbing activities for the mountains of the region from the well-known tracks, and sometimes they work to explore new tracks.
For his part, climber Ali Tughrul Dogo said that he participates in nature walks and mountaineering activities every week.
He noted that the region includes dozens of mountains, whose height exceeds 3,000 meters above sea level, calling on everyone to visit and explore its beauty.